What is Pakistan Stock Exchange
There is huge misconception in Pakistan about the Stock Market and Pakistan Stock Exchange. People think that stock market is some sort of betting or lottery; even the most educated people in Pakistan have misconception about stock market. Many people think that stock market is against the sharia and not according to teachings of Islam. All these are wrong ideas and only due to lack of information about the stock market.
Stock Market has nothing to do with betting, lottery, interest or against the teaching of Islam. Simply it is a place where people do business. You invest your money in business, if business or company earn profit they pay you part of that profit in shape of dividend or if business incur losses they pay you nothing.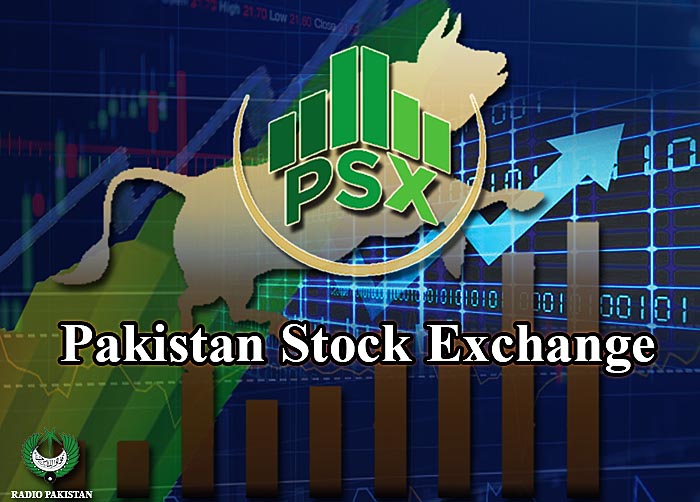 Pakistan Stock Exchange Example of Investment
Concept of stock market and Pakistan Stock Exchange can be illustrated by a simple example. Ali has saving of 100,000 rupees which he want to invest in some business but he don't have any business experience and skills. So Ali invests his money in company, let say Pakistan State Oil (PSO), listed on Pakistan Stock Exchange. Ali buys shares of PSO with 100,000 rupees and now if PSO earn profits, it will pay divided (a part of that profit) to Ali and all other shareholders of PSO. If PSO fail to earn profits and in losses, then Ali will not be paid any dividend or profit, the share price also fall down due to bad performance of PSO. Whenever PSO earn profits its share price increases and whenever it incur losses its share price falls. Hence Ali can earn some profits by wisely investing in the Pakistan Stock Exchange.
Pakistan Stock Market History
Karachi Stock Exchange was established on 18 September, 1947 and incorporated on 10 March, 1949. It worked as the only stock market in Pakistan until 1970 when Lahore Stock Exchange was established. In 1989, Islamabad Stock Exchange was established to cater for the needs of increasing customers. All these three stock exchanges worked under separate management, trading interfaces and indices. In 2012, Government of Pakistan passed Stock Exchange (Corporatization, Demutualization and Integration) Act 2010 and three stock exchanges were merged to form Pakistan Stock Exchange Limited (PSX). It started its operations on 11 January 2016.
Pakistan Stock Exchange Working Hours
PSX work from Monday to Friday, Saturday and Sunday are off days. Normally Pakistan Stock Exchange opens at 9:30 a.m. and closes at 3:30 p.m. from Monday to Thursday. On Friday PSX opens at 9:30 but closes early at 12:30 p.m.
Note: Due to Corona Virus outbreak PSX reduced its work hours and now it opens from 10:32 a.m. to 3:00.
KSE 100 Index
KSE 100 Index is abbreviation of Karachi Stock Exchange 100 Index. It is an index which determines the prices of top 100 companies in Pakistan Stock Exchange (companies with highest market capitalization). In this list of 100 companies, the company with the highest market capitalization from each sector is included, to ensure full market representation. The KSE 100 index was founded on 1991.
KMI 30 Index
KMI 30 Index is abbreviation of KSE Meezan Index. In Pakistan Stock Exchange, 30 companies with Islamic Shariah criteria are included in KMI 30 Index. It was established in 2009 and based on the free float market capitalization of 30 companies with Shariah compliance of stocks.
KSE 30 Index
KSE 30 Index is abbreviation of Karachi Stock Exchange 30 Index. It represented 30 most liquid companies listed in the Pakistan Stock Exchange, which means the shares of those companies are easily sold and purchased. Companies included in KSE 30 Index are those who have free float of shares in stock market.
KSE All Share Index
It included all the companies listed in the Pakistan Stock Exchange.
Our Other Posts about Pakistan Stock Exchange
Click here to read about how to open an account with stock broker in PSX
Click here to read about the Blue-Chip companies in Pakistan Stock Market
Click here to read about the highest dividend paying companies in PSX
Click here to read about Short Term and Long Term Investment in PSX
Click here to read about the Sectors in Pakistan Stock Exchange