NA 194 Rahim Yar Khan-III / NA-194 Pakistan
NA 194 is a constituency for the seat of Pakistan's National Assembly from Rahim Yar Khan District. District Rahim Yar Khan plays a crucial role in provincial and federal politics because it elects 6 members of Pakistan's National Assembly and 13 members of Punjab Provincial Assembly. It is an important Southern Punjab District and situated at the border of Sindh and Punjab Provinces. NA-192 to NA-197, are the six constituencies of Rahim Yar Khan for National Assembly of Pakistan.
National Highway N5 passes through the area of this constituency and it is situated near bank of Indus River.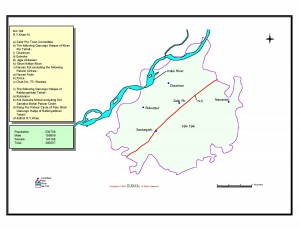 NA 194 Rahim Yar Khan-III Important Localities & Areas
Chacharan
Zahir Pir
Rukunpur
Sardargorh
Nawankot
NA 194 Rahim Yar Khan-III Town Committees/ Municipal Committees/ Qanungo Halqas/ Tehsils/ Patwar Circles
Following Qanungo Halqas of Khan Pur Tehsil;
Chachran
Samoka
Jajja Abbasian
Ghari Ikhtiar Khan
Nawan Kot excluding some Patwar Circles
Following Qanungo Halqas of Rahim Yar Khan Tehsil;
Rukanpur
Kot Samaba Mohal excluding Kot Samba Mohal Patwar Circle
Rang Pur Patwar Circle of Palu Shah Qanungo Halqa of RYK Tehsil
Population Statistics of NA-194 Rahim Yar Khan-III
Population-530708
Male -156859
Female-143198
Total-300057