United Auto Industries unveiled the United Bravo in September 2018 as an 800cc hatchback. This is Pakistan's second-largest motorcycle producer. After Suzuki Mehran's demise, United Bravo, a rebadged version of Dahe 350, was introduced and shares many characteristics with Mehran.
Exterior
This year's United Bravo 2022 has a sleek, modern design overall. For the first time in Pakistani 800cc automobiles, the grille has a multi-reflector crystal headlight and a front fog lamp combination.
Fog lights are housed in a reflective bumper on the back of the automobile. The car's basic features include a rearview camera, which is uncommon in Pakistani automobiles with 800cc engines. Back on the vehicle, the LED brake lights are stunning. Parking sensors and high-mounted brake lights are also included at the back.
There are body-colored, folding, and lockable side mirrors on Bravo and a lockable fuel lid. Antennas shaped like shark fins are mounted on the car's roof. A lack of room in the trunk and the inability to fold down the rear seats make this vehicle unsuitable for those who need a lot of storage space.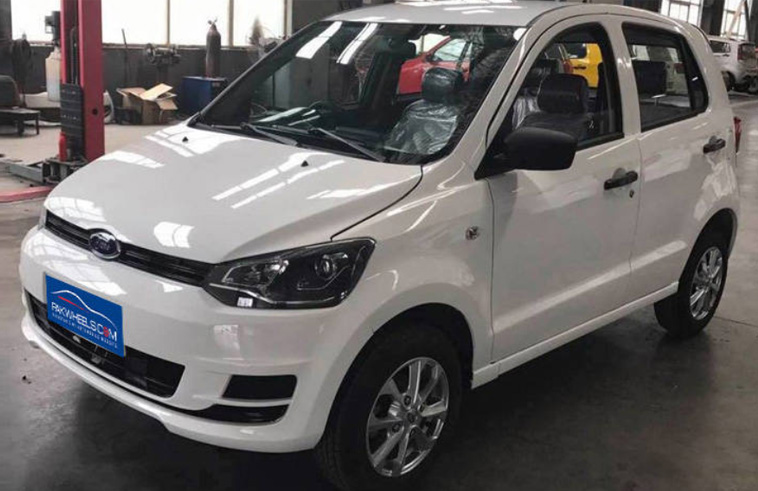 Interior
Its cabin has plush fabric-covered chairs. The front seats may recline and slide, and the headrests can be adjusted. Seatbelts are installed in the front seats as well. The front seats provide plenty of legroom and headroom, making it simple for the driver and passenger to get in and out of the vehicle. The legroom in the back seats is quite limited, making it impossible for adults to sit for lengthy periods of time.
Its steering wheel has power steering and a steering lock. The dashboard, steering wheel, and doors are all made of teak wood and silver. On the vehicle's huge infotainment screen, Bluetooth, AUX, SD Card, and other standard amenities are all included. Although the Bluetooth connection is excellent, the audio speakers' sound quality falls short of expectations.
Bravo's speedometer provides all the essential information and features, such as analog RPM and speed meter, digital speed meter, fuel average, trips, and car heat. In the same way, a seatbelt warning and a reverse light are both provided. There is a cigarette lighter, USB, and AUX ports in the center console.
In the United Bravo, you'll find keyless entry and power-operated windows. During the night, the car's window controls glow, making them easy to find. Air conditioning is also available. Sun visors, cabin lighting, two cup holders, and auto-reclining coat hooks are all included as standard equipment. A rearview camera is included with the United Bravo.
Engine
At 5500 RPM, the United Bravo 2022's 796 cc in-line 3-cylinder petrol engine delivers 40 HP at 5500 RPM and 60 Nm at 3500 RPM of maximum torque. The gearbox is a four-speed manual.
Mileage
Fuel consumption is 12 km/l in the city and 15 km/l on the highway with the United Bravo 2022's 30-liter capacity.
Ride & Handling
The United Bravo is a smooth and comfortable ride. This vehicle's excellent ground clearance makes it ideal for extended road journeys with four people. Bravo's high-speed vibrations are a drawback. Furthermore, because of the vehicle's body movement, it is unsuitable for highway driving.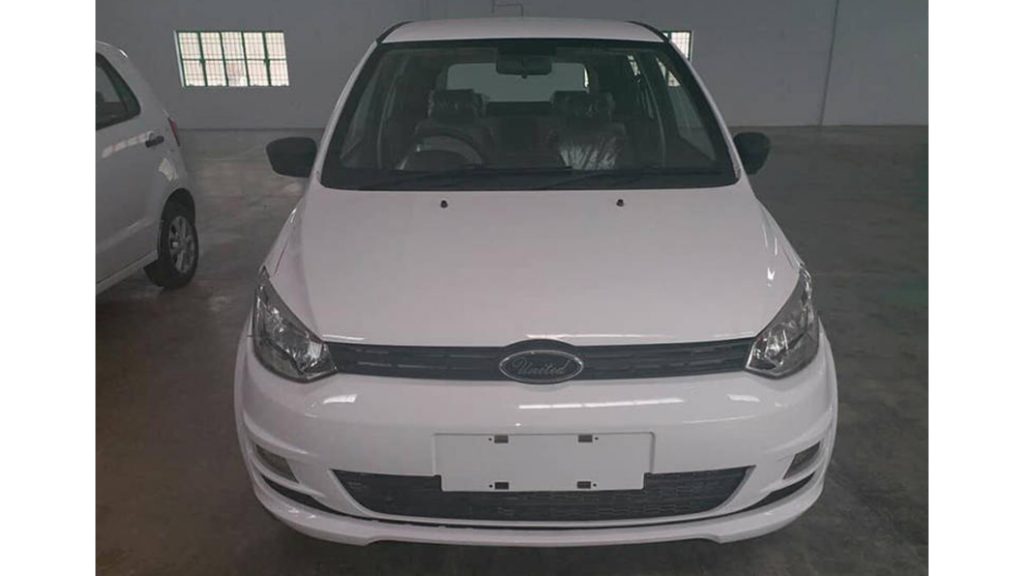 Maintenance
This car's upkeep is simple. Its vehicle components are readily accessible and reasonably priced in almost any location.
United Bravo Price in Pakistan
United Bravo price is Rs. 1149000
Competition
A number of Suzuki Alto and Suzuki Mehran rival United Bravo in Pakistan.
United Bravo vs Prince Pearl
The United Bravo competes with Prince Pearl, which is also a new automobile and has many of Bravo's design characteristics. Pearl's engine power, mileage, and interior amenities are almost identical to United Bravo's, making it a formidable rival. The resale value is comparable to that of the Bravo, which was released just a few months ago.
United Bravo vs Suzuki Mehran
Despite being withdrawn in Pakistan, the Suzuki Mehran remained a long-time favorite among buyers. After Mehran, United Bravo was introduced, and it is equipped with a lot more conveniences than Mehran. These include power windows and mirrors as well as a camera in the back as well as keyless entry and fog lights.
United Bravo vs Suzuki Alto
One of Suzuki Alto's main rivals is United Bravo. Alto outperforms Bravo in terms of both distance and size. It also falls into the same price bracket as that of Bravo, which makes it an even stronger contender.
Pro
Cost-Effective hatchback.
Lightweight and small in stature
In-depth capabilities
Information and Entertainment System with Rear-View Camera and Touchscreen
Cons
Unacceptable fuel economy
Building Quality Concerns
Poor resale value
Inadequate Handling