Toyota Corolla Facelift Pakistan
Pakistan Auto Industry is getting exciting and competitive in recent times. Big companies Suzuki, Honda and Toyota introduced many new model vehicles and also improve their existing fleets. In the beginning of 2017, Honda and Suzuki introduced new models and upgraded their existing vehicles. Now Toyota is also getting ready to introduce the New facelift model of Corolla, the most popular sedan car in local Pakistan market. So far company has not announced any date regarding the launch of Toyota Corolla Facelift 2017 yet the rumors are that it will be launched in mid of year.
Expected changes in Toyota Corolla Facelift Pakistan
Although noting is confirmed about the upcoming changes in New Corolla 2017 yet we are providing you the expected changes based upon different sources.
Firstly New Corolla 2017 will have completely new front bumper along with new front grill and new shape front headlights. This change is for sure and you can see the changed bumper in the picture given here. This is the most important and also most impressive change as it will give sporty looks to the new Corolla.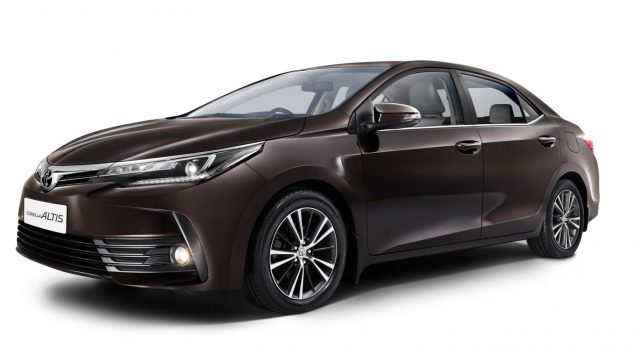 Further Indus Motor is making lot of changes in the interior and features of New Corolla. The new car will come with two airbags which is one important safety feature. There will be force limiter and pretension for driver and passenger. They are also providing new LED clearance lamps in new car. Further the minor changes in the interior dashboard are also on the table. There will be more minor cosmetic changes in the exterior of this car.
Overall New Toyota Corolla 2017 facelift will be much better than its predecessor. Honda City also made some changes and introduced new Honda City 2017 but these changes are really pathetic and almost negligible but there are expectations that Toyota will make its customers more satisfied and happy.
Note: Keep in touch with us we will provide more details about that upcoming new model as soon as we receive them.