Top Ten Ways to Pass Competitive Exams
Competitive exams in Pakistan are considered as a key to prestigious government jobs. However they are being held at provincial as well as federal level. At federal level you are suppose to compete at national level whereas at provincial level you are suppose to compete at province level. Yet you always need a proper guidance for the preparation of competitive exams. Here are some tips given to prepare you among the achievers.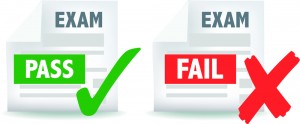 1) Understanding exams
First you need to understand the real soul of exam in order to pass it out. These exams are entirely different from routine academic exams. There is no suppli, compart or repition .you got some defined usually three attempts in a defined period of time. After attempting if you fail, you will go for another attempt. After exhausting your all 3 attempts or passing your age limits you will not be able to attempt the same exam however you can go for another exam.
2) Exam trends
These exams have certain trends of scoring. If you are attempting an exam that is of 1200 marks you need to examine the subjects that provide you maximum scores despite the fact of you academic qualifications. If you are attempting MCQs paper you need to study past year papers.
3) Make timetable
You need to make a proper time table according to the time you have. Study subject wise and according to the pattern of the exam. The time table must have all the ingredients that can make you successful.
4) Test yourself
After studying your subjects thoroughly you needs to examine yourself. You cannot say that you well equipped without being tested by some one else. You must meet someone individually and take test solely to be administered in a proper way.
5) Don't rely solely on academies
Academies have their business. They usually guide you according to their available faculty. Do proceed for the second opinion if you want to be successful. But it doesn't mean that you boycott the academies. Do visit them to know the latest trends and strength of competition.
6) Gain information
Competitive exam does not meant for crammers. You need to know the routine general knowledge and information. The more you know, the more you succeed. You have to give a bird eye view to news papers and news channels.
7) Analyze happenings
Daily happenings are important for the aspirant of competitive exams. You must not ignore them and clearly you must learn to analyze the happenings in a proper way. Don't be to much optimistic or pessimist but stay in a middle otherwise you will get the tag.
8) Avoid short cuts
Passing competitive exam is not a child's play. You have to work hard by deciding you work hours. It is important to work on a defined time table. Let me clearly mentioned that there is no short cut to success.
9) Stay calm and connected
It happens often that you find it impossible to qualify the exam in your first attempt. In that context don't lose your heart and remember that in a great attempt you always learn something
10) Paper phobia

Remember when you are going to attempt the exam there is no need to cram things again and again. You have prepared completely and there is no need to be depressed by the people who are holding volumous books. Stay calm and walk towards success.
GOOD LUCK!