Succession Certificate in Pakistan
When a person dies, Succession Certificate is required in order to transfer property of deceased person to his legal heirs such as bank accounts, insurance amount, stocks, bonds, Shares etc. Law of Succession 1925 or Succession Act 1925 governs the all procedure related with succession certificate.
Application for succession certificate can be filed in the court in two ways.
First way it that legal heir can file application in the court with the consent of other legal heirs. During preceding all legal heirs record their statements in favor of that one legal heir that they do not have any objection to the issuance of succession certificate to that one legal heir. Court in this scenario decided the application in favor of one legal heir who after wards distributes the property among other hairs.
Second method to obtain succession certificate is that all legal heirs apply for succession certificate and court issue certificate to all of them according to their share.
Now a very important question arises that in which court this application should be filed. It should be filed in the civil court of the area where decreed person was residing. If deceased person's permanent residence is not clear or he used to live at different places then the application should be filed in court where property of deceased situated.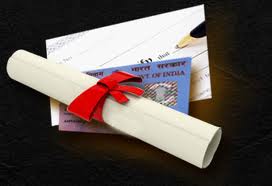 After filing of application court issues orders to publish the case in newspapers that if there are any other claimant of property of deceased they come and contest the case. If no one appears before court after publication in newspapers then succession certificate is issued to the applicant. If someone appears before court as legal hair of deceased then court decides the matter after evidence.
A widow can obtain the succession certificate by filing application in competent court and if deceased left minor children then widow can file application as their natural guardian.
Succession laws in Pakistan and Succession Certificate in Pakistan are important but awareness about succession laws in Pakistan is not up to the mark.
Succession Certificate Act 2019
Letter of Administration and Succession Certificate Act 2019 is passed by the National Assembly of Pakistan, which authorized the NADRA to issue Succession Certificates and Letter of Administration. Click here to read more about this new law and download the complete PDF file of new law.