Sialkot Travel Guide
Sialkot is a district of Punjab famous as the "City of Iqbal" and as the centre of Sports and Surgical instruments. Sialkot is cold during winters and hot and humid during summers. May and June are the hottest months. The temperature during winter may drop to 0 Celsius. Sialkot is accessible by road, by air and by rail with the major cities of Pakistan. It is about 2 hours drive form Lahore while, from Islamabad, it is about 4 hours drive. Sialkot is linked with the National Highway N-5 through Gujranwala and Wazirabad. The Sialkot Lahore Motorway (M-9) is also under construction.
District Sialkot at a Glance
Population: around 5 million
Area: 3016 sq km
Density (per sq km): 1160
Tehsils: Sialkot, Daska, Sambrial and Pasrur
Main Crops: Wheat and Rice
Main Vegetables: Potato, Turnip, Garlic, Cauliflower, Peas, Onion
Forest Area (Acres): 15078
Major Industries & Products: Sports Goodds, Leather Tanneries, Leather Products, Leather Garments, Rubber Tyres/Tubes, Surgical Instruments, Cutlery, Locks, Hand Tools, Musical Instruments, Readymade Textile, Hosiery Products, Embroidered Badges, Silk & Gilt Cords, Flags, Banners, Pennants, Beverages, Ice Cream and Dairy Products.
Tourists Attraction in Sialkot
Iqbal Manzil
Iqbal Manzil is the birthplace of Muslim philosopher, scholar and poet Dr. Allama Muhammad Iqbal in the center of the historic city of Sialkot. Iqbal Manzil was purchased in 1861 by Mohammad Rafique, the grandfather of Dr. Mohammad Iqbal. The house was originally very small, but each successor kept adding to it and the building grew in size. Many tourists come especially to Sialkot to take a look at the poet's home, which has now been restored as part of national heritage, where he lived and wrote poetry that one day would make him the legend that he is.
After some renovation, Iqbal Manzil was converted into a library-cum-museum. The museum was inaugurated in 1977. The museum consists of a guided tour of some rooms of the mansion, and displays some furniture and other objects used by Allama Iqbal.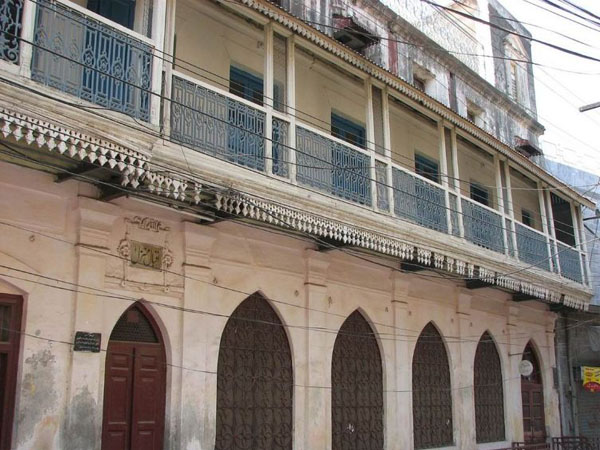 Tomb of Imam Ali-ul-Haq
Imam Ali-ul-Haq better known as Imam Sahib, lived in the 13th century, during the reign of Feroz Shah Tughlaq. He is reputed to have converted a majority of the local population of Sialkot to Islam. Imam Sahib battled against Raja of Sialkot and martyred. His shrine is situated in Sialkot city at the same place where he was martyred. The mausoleum complex is maze of narrow corridors leading to several shrines of pirs. The tomb of Imam Ali ul Haq is to the right, through a mirrored gateway tiled with Quranic inscriptions and Geometric designs
The courtyard is a fascinating place to sit and absorb the atmosphere. The market outside is very photogenic and a large flat roof at the entrance to the shrine offers a panoramic view of the deals being struck.
Clock Tower of Sialkot
The Sialkot clock tower is situated in Saddar Bazzar, Sialkot city. It acts like giant pin, holding the crazy and bustling streets of the main city and the cantonment area together. Standing tall for more than century, the tower would have been witness to many a time of upheaval and change.
In the company of its four clock faces that still keep track of the passing minutes. It has been renovated many a times but the original structure is not changed.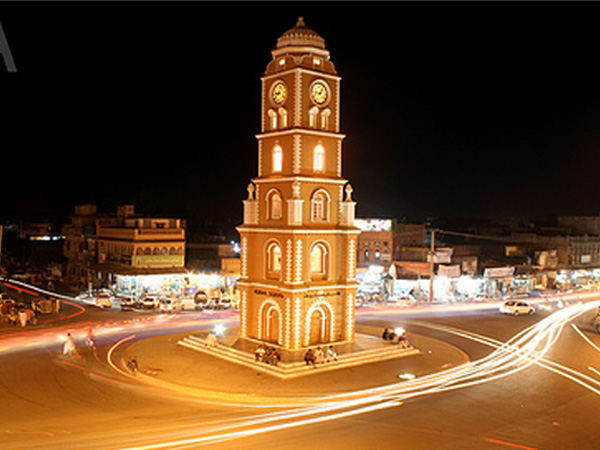 Holy Trinity Cathedral Church
The Holy Trinity Cathedral Church (Sialkot Cathedral) is located in Sialkot cantonment on the mall. Its first stone was laid on March 1, 1852. the church was consecrated by the Bishop of Madras on January 30, 1857, Sialkot at the time being in the Diocese of Calcutta.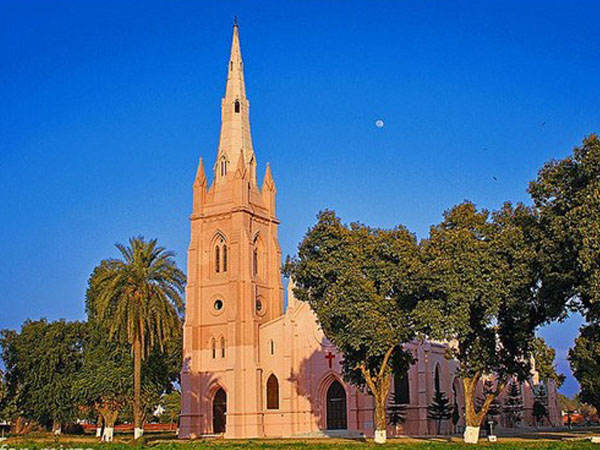 Maral Headworks
The Marala Headworks is situated at the Chenab Rier near the city of Sialkot. It is a massive hydro engineering project but is one of the best fishing or outdoors adventure locations in Punjab. It is a picnic and angling spot, wildlife sanctuary and unprotected wetland. Many people come here and enjoy the landscape, natural beauty and angling experience as well. During the winter thousands of Bar-headed Geese, Greylag Geese, Shelducks, Mallards, Pintail, Spoonbill as well as Black Storks, Common Cranes, Eurasian Bitterns, Pallas Gull's, March Harrier, Hen Harrier and many of the common farmland, wetland and forest birds that breed in the region are also found here.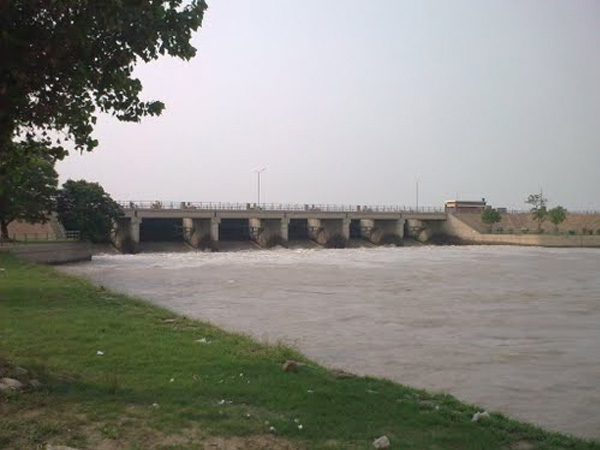 Temple of Teja Singh
This temple of Teja Singh was built in Emperor Ranjit Singh's period and stands tall for more than 200 years. It is located in Dharowal Mohallah near Iqbal Road at height of 100 feet. From Iqbal Road one has to climb up on stairs to reach the temple.
Murray College
The Murray College, Sialkot was established in 1889 as the Scotch Mission College by the Scottish missionaries belonging to the Church of Scotland Mission. It is one of the oldest educational institutions in Pakistan offering education up to the post-graduate level.
Convent of Jesus and Mary
The Convent of Jesus and Mary, Sialkot was established in 1856. it was the first catholic mission school in Punjab and the second of its kind in British India.
Sialkot International Airport
Sialkot international Airport is the first-ever private-sector airport of Pakistan build and managed by the business community of Sialkot. It si located near Sambrial and is noted for having the longest runway in Pakistan. Direct flights are available from Sialkot international Airport to Karachi, Faisalabad and international destinations.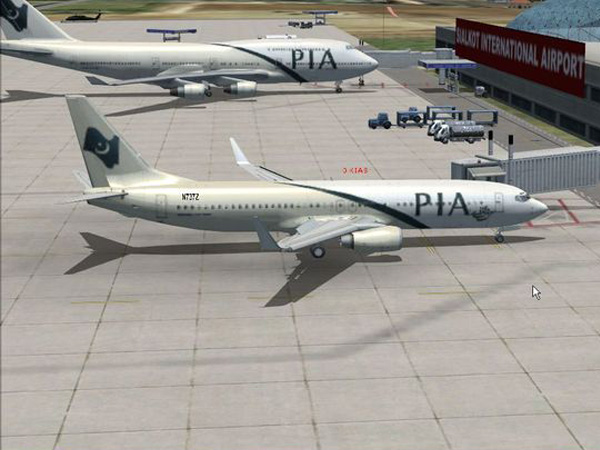 Sialkot Dry Pot
Sialkot Dry Port was established in 1984 near Sambrial, about 20 km from Sialkot city. It is located at the junction of major industrial cities of Sialkot, Gujranwala, Gujrat, Daska and Wazirabad. It is the busiest dry port of Pakistan and was the first private sector dry port in Asia.