PP 159 Lahore-XXIII/ PP-159 Pakistan
PP 159 is a constituency for the seat of Punjab's Provincial Assembly for Lahore District. Lahore is Capital of Punjab Province and play main role in Provincial politics. Lahore District has largest number of seats in Provincial Assembly of Punjab. There are total 25 seats of Lahore in Provincial Assembly and PP-159 Lahore-23 is 23rd of these 25 seats.
This consistency consist of Kahna Town, some areas of Raiwind and Guru Mangat.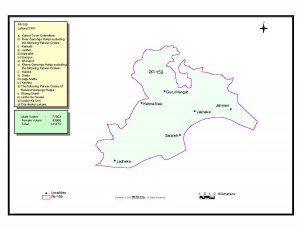 PP 159 Lahore-XXIII Important Localities & Areas
Guru Mangat
Kahna Nau
Lakheke
Jahman
Ladheke
Saraieh
PP 159 Lahore-XXIII Town Committees/ Municipal Committees/ Qanungo Halqas/ Tehsils/ Patwar Circles/ Census Charges
Heer Qanungo Halqa excluding following Patwar Circles;
Karbath
Ladher
Harpalke
Noorpur
Ghowing
Khana Qanungo Halqa excluding some Patwar Circles
Following Patwar Circles of Raiwind Qanungo Halqa;
Ghang Sharif
Ladhe Ke Nevian
Ledhe Ke Uch
PP 159 Lahore-XXIII Population Statistics
Male Voters – 77502
Female Voters- 63968
Total- 141470