Pashtun Migrants in the Northern Areas of Pakistan
This book is written on the Pashtun's by author Matthias Weinreich in 2011. Pashtun people constituted a huge percentage of population in Pakistan's Northern Areas. Author closely examines the phenomenon of Pashtun migration into the Pakistan's hilly areas. Author not only presented different facts in this book but also use interviews of local people to provide an amazing experience to the reader about the topic.
Drawing primarily on oral sources from the author's own research, this book outlines the settlement history of Pashto speakers in Pakistan's Northern Areas over the last 150 years, concentrating on the decades following the opening of the Karakoram Highway in 1978.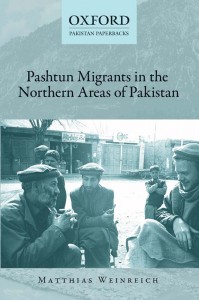 It also looks at how the migrant's language situation had developed by the mid 1990's. the book also aims to define how the trends related to Pashtun migration to the Northern Areas in the mid 1990's could develop in the near future. Interwoven with this analysis are childhood memories and life stories recounted by the Pashto speaking migrants interviewed by the author, thus giving the redder a fascinating insight into their lives.
About the Author
Matthias Weinreich is presently working for the International Committee of the Red Cross (ICRC) and has served in Afghanistan, Armenia, Pakistan, Sudan, Macedonia/Albania and Tanzania.
Pashtun Migrants in the Northern Areas of Pakistan Book Information
Title: Pashtun Migrants in the Northern Areas of Pakistan
Author: Matthias Weinreich
Publisher: OUP Pakistan
Publishing Year: 2011
Category: Anthropology
Pages: 118
Price: Rs 325
ISBN: 978-0-19-906294-2