Samina Khayal Baig – Pakistan's 1st Miss Everest
Women in Pakistan have proved themselves equal to men in different fields. They are witness becoming doctors, engineers, politicians, pilots or even climbing the high mountains on earth. One such Pakistani woman is Samina Baig who became the first Pakistani woman and the third Pakistani to mark her presence at the great Mount Everest (8848 meters above sea level) on May 19, 2013 after legendary Nazir Sabir who was the first Pakistani followed by Hassan Sadpar to climb Mount Everest. Born on 19 September 1990, Samina started her mountaineering career with climbing Chashkin Sar, a 6000 meters peak in Shmishal in 2010. She also climbed Koh-i-Brobar in 2011. While an attempt at the 7000m high Spantik Peak ended in failure due to adverse conditions on the mountain.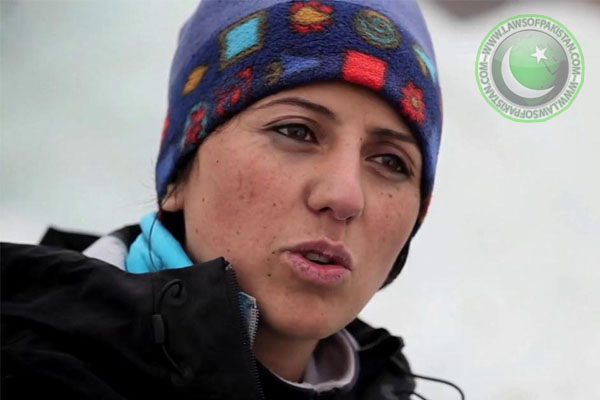 Samina Baig hails from Shimshal village in Hunza Gojal, Gilgit-Baltistan, Pakistan, and was trained in mountaineering from the age of 15 by her brother Mirza Ali who himself is a mountaineer and a patron to her sister in the field of mountaineering. Her expedition was a demonstration of gender equality, as the philosophy she and her brother follows in their climbing exploits. According to the Pakistan Alpine Club, her brother Mirza Ali was unable to reach the summit as he dropped out in the end due to his illness. Her expedition to the summit took 48 days, the team traversed the South Col passed in eight hours, with the other fellow mountaineers and guiding Sherpas reaching their goal on the sixtieth anniversary of Edmund Hilary and Sherpa Tenzing's first successful conquest of Everest. Her success has widely been applauded in mountaineering communities and by the people.
The government of Pakistan has also appreciated her for this remarkable achievement and has announced monetary compensation, Climbing Everest in these days is a lucrative business and a lot of sums are required to be paid for organization of an expedition and Samina and her brother somehow managed to raise all such funds through help from friends and sponsors abroad.