Osteoporosis also known as "silent disease" is a condition in which there is a decrease in bone strength and an increased risk of bone fractures. It develops when the mineral density of bone and bone mass decreases. Osteoporotic bones have a shape similar to normal bone. However, from inside the bones have become more porous due to the aging process or due to the loss of calcium and phosphate Bone is made up of several connective tissues which help to maintain its integrity and strength. Bone tissue is continuously remodeled through the concerted actions of bone cells. Osteoclasts are responsible for bone resorption on the other hand osteoblasts also called bone-forming cells play a role in bone formation, whereas osteocytes play an important role in the bone remodeling process. The connective tissues of bones are reinforced with calcium and specialized bone cells. Hence, the major risk of osteoporosis is not having enough calcium in your diet. It is important to eat/drink enough high-calcium foods. Not only calcium but vitamin D consumption is also essential because it helps your body absorb calcium. There are various causes of osteoporosis, if we talk about men decrease in testosterone level is the major factor whereas in women decrease in estrogen at menopause causes this illness. A person suffering from osteoporosis experience back pain, fractures, and reduced grip strength due to weakened bones. Before osteoporosis, osteopenia develops. Osteopenia is a condition that is characterized by bone mineral density (BMD) lower than normal, but not to the extent seen in osteoporosis. In other words, it is a precursor or milder form of osteoporosis. Osteopenia indicates that the bones have lost some of their density and strength, making them weaker than normal but not weak enough to be classified as osteoporotic. This condition can be prevented by eating a diet rich in calcium and vitamin D.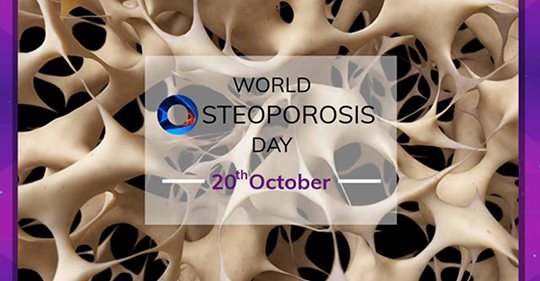 DIET IN OSTEOPOROSIS:
Green Leafly vegetables: They contain calcium and vitamin K
Grapefruit: It contains vitamin C, potassium, magnesium, and calcium and therefore it helps in supporting healthy bones and connective tissues.
Figs: Figs are abundant in calcium and calcium is an important nutrient for building bone and slowing the pace of bone loss. It is also loaded with potassium which makes it an amazing fruit
Almond butter: It is an anti-inflammatory agent .it also contains calcium and magnesium which makes it the best choice for those suffering from osteoporosis
Coconut milk: It contains a variety of nutrients that have several health benefits. Magnesium modulates blood sugar levels, phosphate strengthens bones, selenium decreases joint inflammation, and manganese helps to prevent osteoporosis.
Tofu: It is enriched with calcium which is the major component of bone. It is also loaded with isoflavones, which make it useful in warding off bone disease in women after menopause.
Prune: a daily handful of prunes lowered inflammatory chemicals that contribute to bone breakdown.it is rich in potassium which neutralizes acid load and reduces calcium loss from the bone
Fish: Salmon and other types of fatty fish offer an array of bone-boosting nutrients. They contain vitamin D, which helps your body use calcium, and omega-3 fatty acids, which may also aid bones
Egg: The presence of vitamin D in eggs helps the bones stay strong. Vitamin D is essential for calcium absorption and maintains optimum bone health.
Cheese: Dairy products are a great way of building strong bones. It is an excellent source of calcium which helps the bone to maintain its integrity and strength.
Cereals: Certain cereals contain extra nutrients such as Total, Raisin Bran, and Bran Flakes, which have a lot of calcium in one serving. And hence help to prevent osteoporosis when consumed as a part of everyday diet
Mutton liver: The liver contains vitamin K, which is critical to bone health. Vitamin K helps your body process calcium and add it to your bones. As a result, it helps maintain the strength of your skeletal system. Consumption of an adequate amount of vitamin K reduces the risk of osteoporosis
Grains: They are high in fiber and essential vitamins and minerals. They also contain phytochemicals, which are substances that can protect against various diseases, including osteoporosis. Among them, barley is a good source of phosphorus, which forms part of the bone matrix – the complex of nutrients and minerals that gives flexibility to the bones so they can resist breaking.
Soy products: Soy products such as edamame, tofu, tempeh, and soy beverages are rich in bone-building protein, they contain plant compounds that help in calcium absorption.
NUTRIENTS THAT HELP TO PREVENT OSTEOPOROSIS:
Protein: Makes 50% of bone volume. Hence it is important for bone health
Calcium: Maintain healthy bones
Vitamin D: Helps to absorb calcium
Magnesium: Maintain bone health
Vitamin K: Essential for the functioning of the protein involved in bone formation
Vitamin C: It is an antioxidant. Helps to prevent the breakdown of bone
Zinc: Promotes bone regeneration
Herbs to treat osteoporosis:
Red sage: Salvianolic acid, tanshinones, and magnesium lithospermate B are compounds in red sage that may improve bone health.
Red cloves: improve bone mineral density
Thyme: Thyme also offers a good source of calcium, vitamin K, magnesium, manganese, and zinc. These nutrients can improve bone health
Turmeric: Curcumin, the active ingredient in turmeric, may help with low bone density
FOODS TO AVOID:
Alcohol
Caffeine
Soft drinks
Salty foods
Foods with added sugar
Foods with high oxalates and phytates such as spinach, kidney beans
Lifestyle modification for bone health:
Avoid smoking
Do some exercise
Get some exercise
Maintain a healthy body weight
Choose a healthy dietary pattern
Exercise for osteoporosis:
Weight-bearing exercises: brisk walking, jogging, tennis, etc.
High-impact exercises: such as rope skipping
Yogas: promote much strength and coordination
Gentle exercises that focus on posture and balance
Note: The Article is written by Miss Mahrukh Maqbool who is an expert in the field of Food and Nutrition.