NA 86 Jhang-I / NA-86 Pakistan
NA 86 is a constituency for the seat of Pakistan's National Assembly from Jhang District. Jhang is one of the largest cities of Punjab Province. There are total 6 National Assembly seats of Jhang i.e. NA-86 to NA-91. Jhang plays crucial role in National and Provincial politics due to large number of constituencies.
Major areas of this constituency include Chiniot Tehsil and adjoining areas. Chenab River passes through the area of this constituency.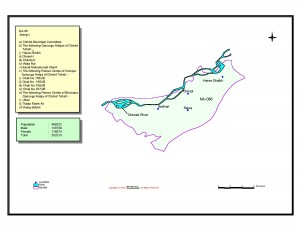 NA 86 Jhang-I Important Localities & Areas
Harse Shaikh
Chiniot
Rajoa
Bukhari
NA 86 Jhang-I Town Committees/ Municipal Committees/ Qanungo Halqas/ Tehsils/ Patwar Circles
Chiniot Municipal Committee
Following Qanungo Halqas of Chiniot Tehsil;
Harsa Sheikh
Chiniot-I
Chiniot-II
Wala Rai
Karak Muhammad Shariff
Following Patwar Circles of Aminpur Qanungo Halqa of Chiniot Tehsil;
Chak No.155/JB
Chak No.156/JB
Chak No.185/JB
Chak No.237/JB
Following Patwar Circles of Bhowana Qanungo Halqa of Chiniot Tehsil;
Uban
Thatta Fateh Ali of Jhang District
NA 78 Jhang-I Population Statistics
Population-469322
Male -133739
Female-118574
Total-252313