NA 80 Faisalabad-VI / NA-80 Pakistan
NA 80 is a constituency for the seat of Pakistan's National Assembly from Faisalabad District. Faisalabad is the third largest city of Pakistan and there are total 11 seats of Faisalabad District in National Assembly of Pakistan. It is very important industrial city of Pakistan which was formally known as Lyallpur. Voters from Faisalabad plays important role in National Politics due to large number of National and Provincial Assembly seats. NA-75 to NA-85, are the 11 constituencies of National Assembly from Faisalabad District.
Main areas of this constituency include Dijkot Tehsil and some areas of Faisalabad Saddar.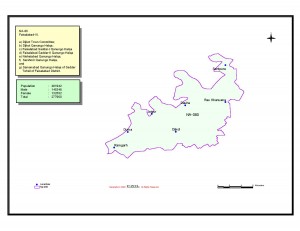 NA 80 Faisalabad-VI Important Localities & Areas
Santpura
Rau Khanuana
Jaipur
Dauha
Dijkot
Duma
Ramgarh
NA 80 Faisalabad-VI Town Committees/ Municipal Committees/ Qanungo Halqas/ Tehsils/ Patwar Circles
Dijkot Town Committee
Dijkot Qanungo Halqa
Faisalabad Saddar-I Qanungo Halqa
Faisalabad Saddar-II Qanungo Halqa
Nishtarabad Qanungo Halqa
Sarshmir Qanungo Halqa
Samanabad Qanungo Halqa of Saddar Tehsil of Faisalabad District
NA 80 Faisalabad-VI Populations Statistics
Population-481942
Male -145348
Female-132552
Total-277900