NA 71 Mianwali-I / NA-71 Pakistan
NA 71 is a constituency for the seat of Pakistan's National Assembly from Mianwali District. Mianwali is situated in the North-West of Punjab Province along the Eastern bank of River Indus. Mianwali has 2 seats in National Assembly of Pakistan which are NA-71 and NA-72.
Important towns of this constituency are Isa Khel and Daud Khel.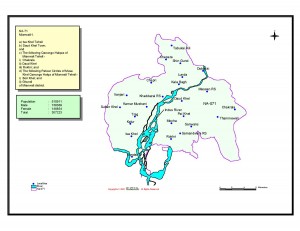 NA 71 Mianwali-I Important Localities & Areas
Tabukai Kili
Chapara
Shin Gund
Dobakki
Lunda
Chapri
Kala Bagh
Massan RS
Daud Khel
Khaddazai RS
Vanjari
Kamar Mushani
Suitan Khel
Trag
Daud Khel
Pai Khel
Chakrala
Thammewali
Sanwans
Mocha
Samandwala RS
Rokhri
Isa Khel
Kalur
Trag
Kundai
NA 71 Mianwali-I Town Committees/ Municipal Committees/ Qanungo Halqas/ Tehsils/ Patwar Circles
Isa Khel Tehsil
Daud Khel Town
Following Qanungo Halqas of Mianwali Tehsil;
Chakrala
Daud Khel
Rokhri
Following Patwar Circles of Musa Khel Qanungo Halqa of Mianwali Tehsil;
NA 78 Mianwali-I Population Statistics
Population-510911
Male -158369
Female-148854
Total-307223