NA 178 Muzaffargarh-III / NA-178 Pakistan
NA 178 is a constituency for the seat of Pakistan's National Assembly from Muzaffargarh District. Muzaffargarh is one of the important cities of Southern Punjab. There are total four seats of Muzaffargarh District in National Assembly of Pakistan. NA 178 Muzaffargarh is also known as NA-178 Muzaffargarh-III and third of total 5 seats of District. NA-176 to NA-180, are the five National Assembly constituencies from Muzaffargarh.
This constituency is very important because it includes important cities of Muzaffargarh and Khangarh. It situated near the bank of River Chennab and National Highway N5 passes through this constituency.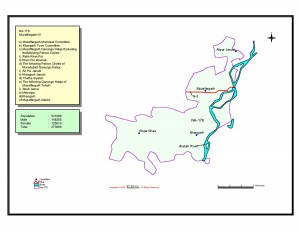 NA 178 Muzaffargarh-III Important Localities & Areas
Alipur Janubi
Muzaffargarh City
Kinjar Khas
Khangarh
NA 178 Muzaffargarh-III Town Committees/ Municipal Committees/ Qanungo Halqas/ Tehsils/ Patwar Circles
Muzaffargarh Municipal Committee
Khangarh Town Committee
Muzaffargarh Qanungo Halqa excluding some Patwar Circles
Following Patwar Circles of Muradabad Qanungo Halqa;
Ali Pur Janubi
Khangarth Janubi
Thatha Siyalan
Following Qanungo Halqa of Muzaffargarh Tehsil;
Shah Jamal
Meharpur
Khangarth
Population Statistics of NA-178 Muzaffargarh-III
Population-521096
Male -148385
Female-125514
Total-273899