NA 1 Peshawar-I / NA-1 Pakistan
NA 1 is a constituency for the seat of Pakistan's National Assembly from Peshawar District. Peshawar is an important city and capital of the Province Khyber Pakhtunkhwa. District Peshawar has four National Assembly seats and NA-1 is first of them. NA-1, NA-2, NA-3 and NA-4 are the four Pakistan's National Assembly Constituencies from Peshawar District.
This constituency mainly consists of urban population of Peshawar City. National Highway N5 passes through this constituency area.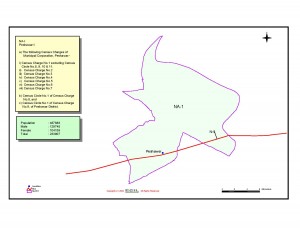 NA 1 Peshawar-I Important Localities & Areas
NA 1 Peshawar-I Town Committees/ Municipal Committees/ Qanungo Halqas/ Tehsils/ Patwar Circles
Following Census Charges of Municipal Corporation Peshawar;
Census Charge No.1
Census Charge No.2
Census Charge No.3
Census Charge No.4
Census Charge No.5
Census Charge No.6
Census Charge No.7
Census Circle No.1 of Census Charge No.8
Census Circle No.1 of Census Charge No.9 of Peshawar District
Population Statistics of NA-1 Peshawar-I
Population-487888
Male -129748
Female-104159
Total-233907