Industries of Sialkot
Sports Good Industry
The city of Sialkot has been a centere of excellence for the production of sports goods for more than 100 years. The first record of manufacturing of sports goods in Sialkot can be traced back to 1883 with the products such as cricket bats, hockey sticks, polo sticks etc. today the sports goods sector of Sialkot is at its climax as it ahs acquired an important place in international trade of sports goods.
Presently the sports goods industry of Sialkot is supplying products to almost every country of the world. the products are mostly made for international markets and have received word-wide recognition because of the quality that goes into the selection of raw material, design, manufacturing processes and delivery to the customers.
Leather products of Sialkot
Leather garments sector is an important foreign exchange earner for the country. This sector is mainly scattered in two cities namely Sialkot and Karachi. In Sialkot approximately 12000 people are directly employed by the sector. The leather garments entrepreneurs of Sialkot enjoy a distinctive edge over their counterparts in Karachi mainly due to expertise and skills they assimilated from the export culture of the city.
Immaculate products of contemporary designs are crafted by using very good leathers. In addition, the skills of the craftsmen impart an insurmountable competitive edge to the products unmatched by Pakistan's competitors.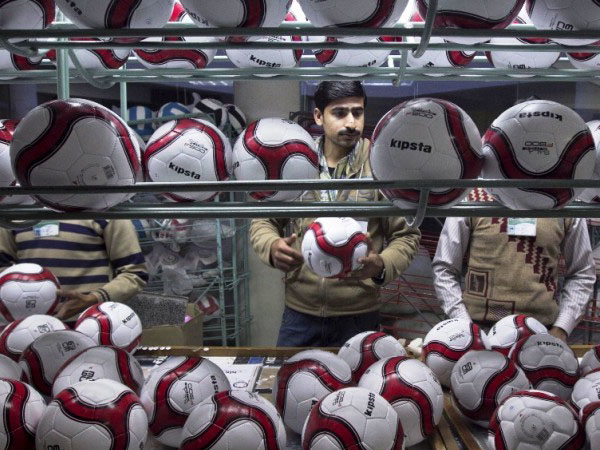 Surgical instruments
Surgical instruments sector is a very important sector of Sialkot. This sector is also amongst the seven priority sectors (under light-engineering head). The success in surgical instruments sector lies due to the technical expertise and skills of the people of Sialkot in mechanical engineering. In all the prominent hospitals of the world, the surgical instruments are being used. Almost 80000 workforce is employed in this sector.