It is easy to become a lawyer but it is very tough to survive economically as young lawyer. After a student completes law graduation and becomes an advocate he enters in difficult world of law profession. In movies it is shown when hero completes his law degree and become a lawyer he and his family members celebrates and within no time hero won many murders cases due to his intelligence and expert usage of legal tactics. He become rich and spends luxurious life with heroine/ beautiful wife.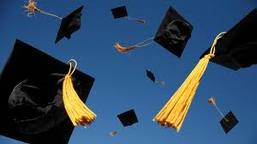 But real life is totally different. In real life a newly law graduate person finds himself in strange and cruel world when he starts his professional career. First of all he have to join a senior lawyer (it is sort of internship) in order to learn the necessary skills of this profession. That duration or period as junior lawyer varies from few months to few years. But generally after spending years with a senior most of the young lawyer learn nothing but how to get adjournments (Pashe) in courts. During this period of internship there is zero earning for lawyer. Inf act he has to spend money from his own pocket during these early years. During this early period most of young lawyers waste their time in canteen and in Barroom with their fellow young lawyers.
Many young lawyers leave this profession during those early years due to economic hardship and opt for other minor jobs. Others who fail to find any job remains in this profession as unpaid workers.
This hard period can extend even up to 5-10 years. One main reason for these hardships of young lawyers is our out-dated and flowed educational system. During three years of law graduation a student learn nothing useful which can help them in practical practice. The real learning starts after three long years of law-graduation.
Another reason of these troubles of young lawyers is the indifferent attitude of senior lawyers. These are very few senior lawyers who trained a junior with honesty and paid them in early years of their career.
The attitude of different bodies of lawyer like Punjab Bar Council and local district and high court Bars is also indifferent towards young lawyer. They failed to formulate and implement any useful policy for the welfare of young lawyers.
Followings are some suggestion which can really change the section if implemented which full vigor.
1) First of all there is an urgent need to take drastic measures in the outdated system law education. A purposeful and well planed law-education system not only checks the rapid growth of incompetent lawyers but also rescue young competent lawyers.
2) The schemes should be introduced by lawyer bodies like provincial bar councils for the betterment of young lawyer. There must be a mechanism to help young lawyer financially in the tough early years of their professional life.
3) In the appointment of local commission and evidence commission junior lawyer must be given priority. In the past there was good practice of giving priority to the junior lawyer for local commission but recently a restriction have been imposed that only those lawyers can be appointed as local commissioner who have experience of seven years under their belt. This is a big set back for junior lawyers because a lawyer with 7 years experience is already financially established and these appointments as local commissioner not only can help junior lawyers financially but also can help them to learn something.