CPEC, short for China Pakistan Economic Corridor, is a collection of multi-billion dollar worth of projects which are a mix of electric power and connectivity projects as well as some industrial projects. Originally valued at $46 billion, the value of CPEC projects is worth $62 billion as of 2017. CPEC is part of 'Belt and Road Initiative' project of China which aims to connect Asia with Africa and Europe and according to one estimate has the potential to involve 65 countries (nearly 5 billion people) and 40 percent of the global economy. 'Belt and Road Initiative' itself is estimated to be worth $1-1.5 trillion. Chinese officials have named CPEC as 'Flagship Project' of Belt and Road Initiative (BRI). CPEC is said to prove as a game changer for not only Pakistan but also for China. CPEC will open new doors of development and industrialization for Pakistan, helping it out of the economic crisis that it is facing for decades now. On the other hand, CPEC being the major part of BRI will help China in countering US dominance and become the new emerging superpower of the world.
Background of CPEC
CPEC was first announced in mid-2013. In May 2013 Chinese Premier Li Keqiang visited Pakistan. He and his Pakistani counterparts signed an agreement to form an economic corridor connecting to two countries. Importantly his visit to Pakistan was preceded by a visit to New Delhi where he had proposed the idea of an economic corridor linking China, Bangladesh, Myanmar, and India; known as BCIM corridor. The same year Pakistan's Prime Minister, Nawaz Sharif, visited China and signed eight agreements, worth $18 billion, that included building around 200 kilometers tunnels for the initial framework of CPEC. The visit was quickly followed by the first meeting of the Joint Coordination Committee, known as JCC. JCC is a bilateral body that makes final decisions on CPEC. It consists of senior officials from Pakistan's Planning Commission and The National Development and Reform Commission of the People's Republic of China (NDRC). It is co-chaired by Minister of Planning, Development, and Reform (PDR) and vice chairman of NDRC.
By the end of 2014, the Chinese president Xi Jinping was to visit Islamabad to formally launch CPEC but his visit was delayed as the result of unrelated protests by the Pakistan Tehreek-e-Insaaf Party. Therefore he later visited Pakistan in April 2015 and formally launched CPEC project.
CPEC expenditure or Cost of CPEC
Total projects of CPEC are worth of $62 billion. $19 billion worth of projects are either completed or in progress as of 2017. 64% percent of the total budget is being spent on electricity production, 35% is being spent on infrastructure development and 1% left is spent on other projects, (source: Planning Commission of Pakistan)
CPEC Financing
It is wrongly perceived that billions of dollars coming in Pakistan are charity. This is utterly untrue. These are in fact investments and loans that Pakistan has to repay in the future with interest. Most of the money is lent mainly by Chinese banks and companies. 69% of the money is Foreign Direct Investment, 24% are concessional loans, 6% are commercial loans and 1% is grants, (source: World Bank). We can clearly see that most of the money is direct investment or loans.
The interest rate on concessional loans is 1.6% while on commercial loan interest rate in 2.4%. For infrastructure projects, concessional loans are given. These will be repaid by highway tolls and rail cargo revenue.
Pakistani government and banks are also involved in financing, land acquisition and budgetary allocation for CPEC related projects. The Pakistani state has estimably given about 1.5 billion in tax exemption in CPEC related projects.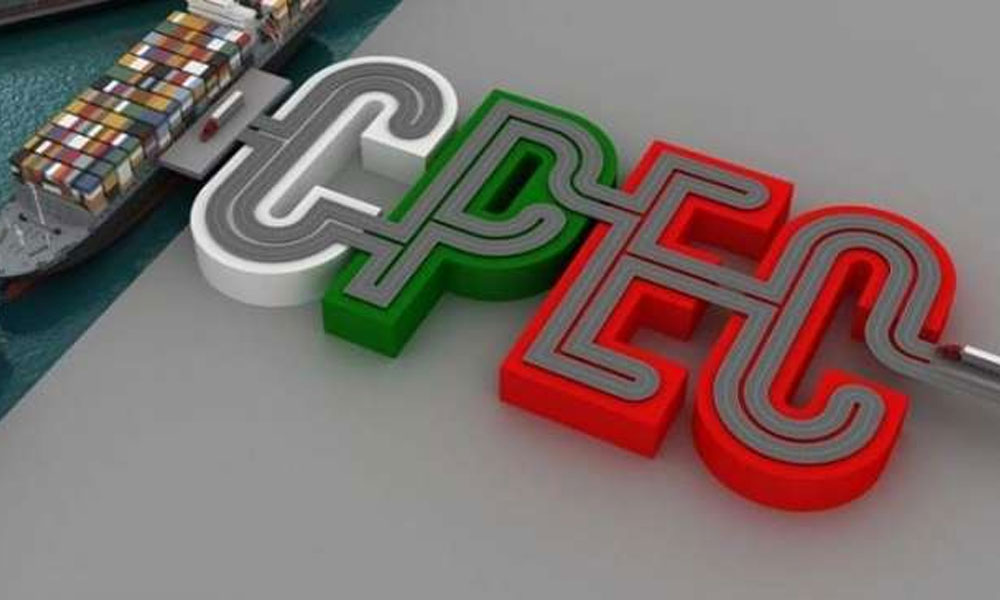 CPEC layout in Pakistan
CPEC Road Network: CPEC aims to establish an economic corridor stretching from western China (Kashgar, Xinjiang) to southwestern Pakistan (Gwadar, Baluchistan). CPEC road network mainly consists of four nodes. One is a northern passage that connects the city of Kashgar in Xinjiang to Pakistan and moves through Gilgit Baltistan region of Pakistan and then reaches the Islamabad metro area. From there the CPEC route split into three passages, eastern; central; and western passages, which lead to Gwadar.
The splitting of the route was a byproduct of political discord in Pakistan. In 2014 or so when first CPEC route plan was released, it highlighted mainly the eastern part of Pakistan so political parties and ethnicities based in the northwestern and western part of the country felt they were left out and eastern part of Pakistan, which comprise of Punjab mainly, was intentionally prioritized over them. This notion was developed because in 2006 the Planning Commission of Pakistan had represented a document that had a map route which largely moved through the western part of Pakistan. Thus there was a perception that the route has been changed and people of the western region of Pakistan have been shortchanged to benefit eastern region of Pakistan. Therefore the government of Pakistan conceived three different routes to prevent any future disharmony and avoid any attempt to sabotage the CPEC project. The main motorway of CPEC project is Karachi-Lahore motorway. Other motorways that are part of CPEC are Lahore-Multan motorway, Multan-Sukkur motorway, and Sukkur-Hyderabad motorway.
CPEC Railway Network: CPEC include reconstruction and upgrading of Mainline-1 from Karachi to Peshawar. A new line from Peshawar to Torkhum is being constructed. The new line from Quetta to Kotla on ML-2 via Zhob and DG Khan will also be constructed. New construction projects in the long term include an alternative scheme of Gwadar Port Passage, which connect Gwadar to Quetta and Jacobabad, and linkage of Gwadar with ML-1 AND ML-2. In far future Havelian dry port and 1,059 km long Havelian-Kashi line will be constructed too. CPEC will leverage improvements in railways such as signal upgrading, electrification, construction of the double line, communication upgrading, speeding up, and extension of arrival-departure lines.
CPEC Energy Project: CPEC energy projects are mainly coal power projects. 71% of CPEC projects are coal power projects, 20% is hydropower projects, 7% are solar power projects and 2% of projects include wind usage for energy production. The energy produced will be used for industrial, connectivity and other projects of CPEC. Several projects are completed or near completion like Sahiwal coal project, Port Qasim coal Project, and wind power projects such as Hydro China Dawood Wind Farm (50MW), Sachal Wind, and UEP Wind Farm. These projects are considered to help Pakistan get out of the energy crisis in the future.
What would China gain from CPEC?
Now the question that arises in our mind is why China is investing billions of dollars on CPEC. What would China gain from investing in infrastructure in Pakistan? China is not acting out of the magnanimity of its heart by building this infrastructure. It is doing so because of its own economic and national security requirements. CPEC will bring China to the forefront of the global world. CPEC is the first practical step toward its vision of one belt one road (OBOR). It will connect China to Gwadar Port and through Gwadar, China can access the Arabian Sea and can directly trade its goods with the Middle East and European world. If you look at the map of OBOR and CPEC, you can clearly see China is creating a route for itself to access and trade with the whole world. If China achieves this, it will surely establish China as one of the superpowers (if not the superpower) of the world.
By developing Gwadar as a regional transshipment hub, China will reduce its dependency on the Strait of Malacca which is the main shipping channel between the Indian Ocean and the Pacific Ocean. CPEC appears to be China's way out of the Malaccan dilemma. China is heavily dependent on the Straits of Malacca to get access to oil from the Middle East and Africa, in order to fulfill its vast energy demands. In case of a conflict, Malacca could easily be blocked. This pushed China to look for alternative passages to access the Middle East. Since the Gwadar port is on the warm waters of the Arabian Sea, it has the potential of resolving China's security dilemma.
CPEC will also boost industrial activity and productivity in Xinjiang which is an underdeveloped area. CPEC is also providing employment to Chinese engineers. Export of Chinese goods such as steel has increased as it is used in infrastructure. Chinese companies also receive an exemption on duties for export of material and equipment from China and a lot of them also receive corporate income tax holidays.
What would Pakistan gain from CPEC?
CPEC is said to be the game changer for Pakistan. It will be an economy booster and overcome energy crisis of Pakistan. Through this project, Pakistan will seek revenue from port rents, trade tariffs, and a chance to establish its own trade ties with Middle East countries and the Gulf States. It will bring job opportunities for local people of the region where trade routes exist. According to the signed agreements, China will install 15 power plants and many other energy projects which will end the energy crisis by the end of 2020. Major motorways will be constructed which will reduce travel time between two cities, for example, travel time between two of the largest cities of Pakistan will be reduced from 18-20 hours to 10-12 hours. These motorways will also link major industrial and population centers. It will also enhance Pakistan's ability to export its agricultural products which are a big part of Pakistan's economy. CPEC project will allow the growth of material industries such as steel and cement. In future mineral extraction and processing of minerals like gold and copper can be carried out. CPEC will also boost tourism and therefore Pakistan's GDP too.
Domestic Challenges for CPEC
Security issues: The first and foremost issue faced by CPEC project is security threats. The security situation across the route is plagued by insurgencies throughout. Gwadar which is in Baluchistan is currently facing separatist insurgency. The Baloch nationalist has complained about immigration, economic exploitation, inequality, and overpopulation. The tension would rise when the Chinese will bring its own labor in Gwadar.
Various terrorist organizations such as the Tehreek e Taliban Pakistan, the Lashkar e Taiba, and elements of the al-Qaeda and the Islamic State also operate in Pakistan and are a serious challenge to its national security. Both the IS and the al-Qaeda have declared China to be an enemy, and have targeted Chinese nationals. Moreover, Pakistan is ranked at 106th out of 113 countries in terms of national security.
This can seriously sabotage CPEC project. Investments can be drawn back if Pakistan faces any serious security threats.
Political instability: Politically instability results in ambiguity and uncertainty about the future approach of a government. Every new government has new policies. No one wants to invest in a country that's uncertain about its policies. Political instability can also lead to military interference which will hamper any future economic growth of the country.
Inter-provincial grievances: Other province objects that Punjab gets the main share in CPEC project at the expense of other provinces. This has caused disharmony between federal and provincial governments. KPK government claimed that the Federal Government wants to build eastern route first which passes through central Punjab, even though the eastern route is longer than western route which, therefore, would be more costly. In this connection, Punjab would get the most benefit, depriving other provinces their due share. KPK has raised the question on the transparency of CPEC projects in the past which lead to splitting of the routes into three parts. Making CPEC controversial can be very harmful and can hamper the project.
Foreign Challenges faced by CPEC
India: India's attitude toward CPEC is very hostile. India claims that Baluchistan is a disputed territory so using it for CPEC project is illegal and unjustified. Moreover, it is said that India is trying to deteriorate the security conditions of Baluchistan to sabotage CPEC. The arrest of Indian RAW agent, kalbhushan jadev, has raised many questions on Indian involvement in the Baloch separatist insurgency. India believes that in future China can block sea access to India by building ports like Gwadar. Consequently, India is unhappy with the development of CPEC and trying to sabotage CPEC by playing its card in Baluchistan. Besides, India is conducting terrorist activities by making military bases in Afghanistan. This Indo-Afghan nexus is causing problems for Pakistan because of the "Durand Line" that is a porous border. India is also trying to minimize the impact of Gwadar port by developing chabahar port with the help of Iran.
USA and Japan: The USA is quite wary of CPEC because it will bring China face to face with America as the superpower of the world. America considers China as a threat to its global dominance. Thus America is trying to hamper the construction of Gwadar port, besides America wants to use Gwadar port for military purpose in the future. As a part of the containment policy, America signed "strategic and economic partnership" with India. Their cooperation is not the only challenge for China but also for Pakistan. On the other hand, Japan is stressed because CPEC would reduce the distance between China and its trading partners by as much as 9000 kilometers which would have a deep adverse impact on Japan's exports.
CPEC can be a game changer for Pakistan if all the challenges are overcome. However, it can also prove to backfire as a debt trap if Pakistan fails to repay its loan. If everything goes as planned, it will open new doors of economic development for Pakistan.