Last year Lahore High Court conducted the competitive exam for the appointment of civil judges and selected over 200 candidates for the posts of civil judge. Now again the news is in the air that High Court is all set to conduct the exam of within months.
The question here is whether such massive appointments by Lahore High Court are right when we have PPSC Punjab Public Service Commission for that particular job of exam and selection.  No doubt the reason behind these huge appointments is that we need more judges because of rapid increase in the population of country and there is serious deficiency of civil judges and magistrates. But the post of judge is very important and only a competitive person should be selected for such important post. In the last exam conducted by the Lahore High Court candidates were appointed with out any psychological test and the syllabus was also very short, the result was that many persons with just stroke of luck able to pass the exam and selected as civil judge.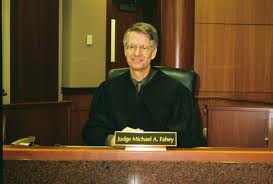 Before the last exam which was conducted by Lahore High Court, Punjab Public Service Commission PPSC regularly conducts the exams for civil judges. Punjab Public Service Commission is specialized institution created only to conduct proper exam for required government posts. Syllabus of PPSC for judicial examination is brief and comprehensive and there is also proper psychological test in selection process. The criterion of PPSC is very tough and that is why only competent and able persons with adequate knowledge are able to pass PPSC exam for the posts of civil judge.
Whenever PPSC conducted judicial exam in the past only 50 to 100 candidates passed and every year vacant seats were carried over for next year. In this way only competent and able persons were selected for the post and a smooth annual examination system for judiciary was in place like CSS. But these massive appointments like last year not only decrease the quality of judicial system but also causing harm to many able candidates.
Today our lower judicial system is already facing many problems like huge number of cases, slow court processes, lack of resources and shortage skilled judicial officers or good judges. Such massive and quick induction will further increase the problems. The post of civil judge is very important because once appointed he become arbitrator of destiny of people and if he lacks proper skills and proficiency then it is impossible for him to deliver justice.
Judges should be selected through exams by PPSC (judicial exams 2011 in Pakistan) because it ensures that selected lot is able and people who passed tough exam of PPSC are competent enough. Judges should be given proper and complete training before their appointment, the training for civil servants in Civil Services Academy CSA is best example of proper training before giving important posts to candidates.
Judges appointment in Pakistan is very important part of judicial system of Pakistan. Judiciary exams in Pakistan must be taken by PPSC Pakistan. Civil Judge exmas 2011 should be counducted by PPCS Pakistan. It is absolute necessary for the judicial system in Pakistan.