CHINIOT
The word Chiniot comprises of two words of Punjabi, "Chan" and "Ote", which translates as "behind the Moon". Chiniot forms a very important part of the historic area, the history of which goes back into antiquity. It is said that Alexander of Macedonia passed through the district while going back to Greece. But first glimpse of this district appeared in Tuzk-e-Babari written by Zaheer-u-Din Babar, the founder of the Mughal dynasty in India, in the year 1526 CE. Chiniot is a beautiful city on the brink of river Chenab near Karana bills. It is well known for its master craft furniture not only in Pakistan but all over the world. Its master craft Jharokhas; a Balcony in sub-continental architecture are known around the world.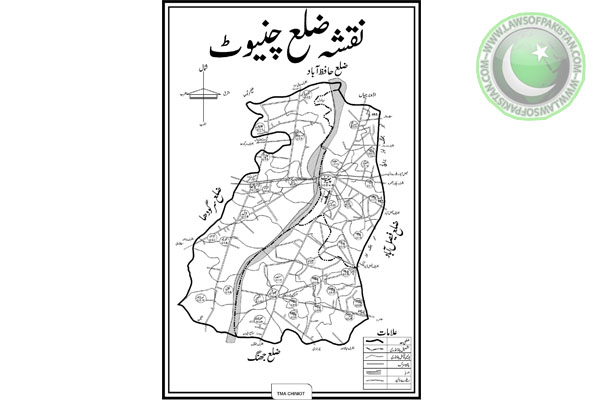 How to get there?
          Chiniot is very well-connected with rest of Pakistan by a main highway and a rail line. The nearest international airport is Faisalabad International Airport, which is 48 kilometers from Chiniot city. Chiniot is a at a distance of 160 km from Lahore and 280 km from Islamabad. The traveling time by road is approximately 2 and 3.5 hours from Lahore and Islamabad respectively. Chiniot has a railway station which is operational since 1927 and is a main source of transporting furniture and wood to and from all over Pakistan.
Chinioti Furniture
          One of the famous qualities of Chiniot is its furniture work started two-hundred years ago and it is the very time when the carving on wooden furniture was started in Chiniot. It includes different types of work on wooden furniture; carving, embossing, wooden inlay and painting etc.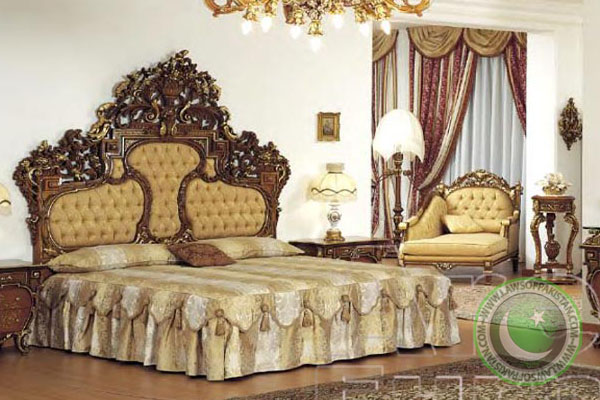 In Chiniot's furniture, one may find a beautiful blend of modern and classical designs. Nowadays, people visit Chiniot to purchase and order furniture. In British Raj, English officers used to send articles of Chinioti furniture to their friends and family in other countries. This way Chiniot became famous throughout the world for its furniture. Over the years, this art has grown tremendously and it is not only sold in Pakistan but is exported to many countries of the world. Furniture has become a sign of recognition for Chiniot. One may also find the beautiful and worth-seeing samples of carving in houses in form of carved doors, windows, etc. A trip to Chiniot is incomplete until one has not visited a workshop and seen a wood artist at work.
WHAT TO EAT
          When it comes to food, every town has its own specialty. Chinioti Kunna; made up of beef or mutton is a very famous and popular dish to Chiniot, cooked in a small earthenware pot (matti ki handi) called "Kunna", in local language. The meat is cooked with fresh grounded spices & whole grain flour mixed in milk. Chinioti Kunna Gosht is topped of with green chillies, ginger and lemon juice and is served with special naan (bread). This dish is famous all over Pakistan and people often visit Chiniot from other cities to savor its taste.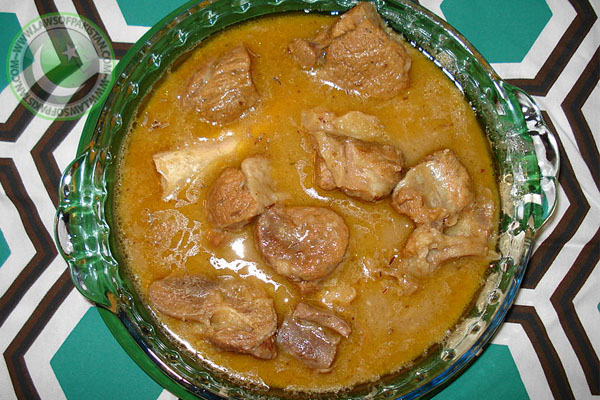 Also known is a sweet, a mouth-watering "Pateesa" of Chiniot. The Pateesa of Chiniot is known throughout Pakistan and there are so many shops offering different varieties. It is prepared to a unique recipe and it literally melts in your mouth, made from "Channa/Basin" (grains), Sugar, Wheat Flour, Oil, Almonds, Pistachios and Cardamoms.
PLACES OF INTEREST
Omar Hayat Mahal
          Omar Hayat Mahal Library also kown a sGulzar Manzil is a 19th century wooden architectural wonder of Chiniot. It is a three story building which stands in the heart of the city and is a great tourist attraction for both local and foreign visitors. The palace's building is perhaps the last of Mughals' architectural style. Unique carving cuts on the doors, windows and jharokas reflect a color of their own.
Rehti Fort
          Ruins of this fort are still present in front of the Omar Hayat Palace. It was built in 1326, during the regime of Sultan Muhammad Tughlaq (1325-1351), the eldest son of Ghiyas ud-Din Tughluq. It is said that the fort was on the right brink of the river and the ancient city of Chiniot was on left side. It was devastated in 1391 by an attack of Chinni, the sister of Macchi Khan; the ruler of Bhera.
Bara Mandir (Big Temple)
          It is an old Hindu Temple and still there is a huge flow of people that come here to worship. Not much is known about this temple but it is said that it was build in the regime of Maharaja Gulab Singh, and was destroyed badly during the 2nd Anglo-Sikh War (1848-49). The temple exterior and interior is a combination of Hindu and Sikh architecture and is a treat to watch for those who have keenness for such architectures.
Chiniot's Shahi Masjid
          The 17th century Shahi Mosque is located in the hear of Chiniot city. It was buildt by Nawab Saad Ullah Khan (1595-1655) during the regime of Emperor Shah Jahan (1628-58). It was built during 1646 to 1655 AD. It is and exceedingly handsome edifice of hewn stone obtained form the hills near Chiniot. The mosque is set on a single-story podium. The external facades are distinguished by their prominent decoration and the four corner towers.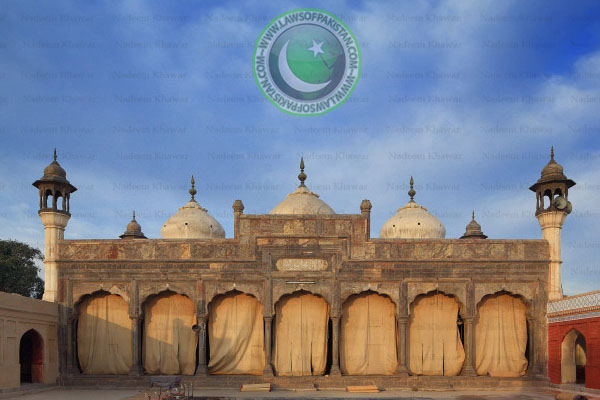 Tome of Shah Burhan
          The shrine of famous Sufi Saint Hazrat Shah Burhan-ud-Din is one of the most frequently visited spiritual places in Chiniot city. A simple but awe-inspiring building of the shrine is constructed on vernacular style which reflects Mogul Architecture. The construction of Shah Burhan's vault was started in 1061 Hijri and it took almost three years to complete. The height of the building is approximately 62 feet and its walls are designed and painted proficiently. The entry door of the vault is made up of wood and iron while the inner door is only wooden. The windows of the building are made up of stone and bricks and skillfully designed.
TDCP Resort
          Beautifully located on the back of river Chenab, the TDCP Resort is a nice resting place and a good stop over for tourists TDCP provides attractive tour packages for the tourists with the facility of advance bookings during the peak seasons.