On 13 November 2010 here in Islamabad Judicial Commission of Pakistan announced its first major decision to appoint Justice Ijaz Ahmad Chuadry as Chief Justice of Lahore High Court.  Current Chief Justice of Lahore High Court Justice Khawaj Shareef will be retired on December 8 2010 and after that Justice Ijaz Chaudry will be Chief Justice of Lahore High Court. This was the second meeting this month of the seven-member commission was attended by eleven individuals since the matter involved the appointment of chief justice of a high court.
Now this decision of Judicial Commission of Pakistan will be send to the Parliamentary Committee for approval and after that President of Pakistan issue notification of his appointment. If parliamentary committee refuses the proposal of Judicial Commission then they have to record the reasons for that and then send it back to commission.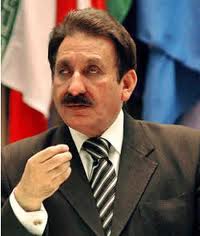 Justice Ijaz Chaudry belongs to Narowal, Punjab. He started his career as lawyer in 1975. He was appointed as additional Judge of High Court in 2001. He will be retired on 14 December 2012.