The military on Monday announced the arrest of senior Al Qaeda operative Sheikh Younis Al Mauritani, a confidant of Osama bin Laden and the central character in the terror group's 'Europe plot' last year, in a joint operation with CIA.
Sheikh Al Mauritani, described by a website as Al Qaeda's 'foreign minister', was arrested from a compound on the suburbs of Quetta on an unspecified date along with two of his accomplices — Abdul Ghaffar Al Shami (Bachar Chama) and Messara Al Shami (Mujahid Amino).
They were taken into custody just before they were to set off for an African destination from where they were to execute the planned attacks on US targets, including strikes on ships and oil tankers, with the help of explosive- laden speed boats in international waters.
"He (Mauritani) was planning to target United States economic interests including gas/oil pipelines, power generating dams and strike ships/oil tankers through explosive laden speed boats in international waters," the Reuters news agency quoted from a statement released by the military.
The capture of the three men, which came on the heels of the reported killing of Al Qaeda second in command Atiyah Abd al-Rahman in a drone attack last week, was termed "yet another fatal blow" to the outfit by ISPR.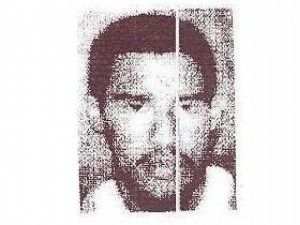 Younis Mauritani formed part of Al Qaeda's international operations cell along with Adnan el Shukrijuma and Ilyas Kashmiri, who was rumoured to have been killed in a drone strike earlier this year.
Mauritani was tasked with hitting targets of economic importance in Europe, the United States and Australia.
The detainees, a security official said, were in the custody of Pakistani agencies and CIA had not been provided access to them as yet.
The capture of the Al Qaeda men is, in a way, a sequel to the May 2 raid in Abbottabad in which Osama bin Laden was killed, but had put Pakistan-US ties on a downward spiral.
Mauritani had been on the watch of Western intelligence agencies for sometime, but he came to the limelight after US agents got hold of a strategy paper authored by him from the "treasure trove" they seized from Osama's Abbottabad hideout.
The strategy paper, which sketched plans for the Europe plot envisaging strikes on European economic targets, was seen as evidence that Osama bin Laden sought to direct the botched Europe plot through Mauritani. The paper was later shared by the US with European intelligence agencies to help them investigate the Al Qaeda plot they had claimed uncovering last year.
Moreover, Abdeladim El Kebir, a Moroccan who allegedly headed an Al Qaeda sleeper cell in Germany, carried his correspondence with Mauritani about planned terror attacks in Europe at the time of his arrest on April 29, three before the elimination of Osama.
El Kebir is said to have trained in Waziristan in 200910 along with two other terror suspects arrested in Germany – Rami Makanesi and Ahmed Wali Siddiqi — under Mauritani.
TIES ON THE MEND: Particularly striking was the way the military used the arrests to extol the relationship with American intelligence agencies, which was recently at core of the 'rough patch' in their relations.
"This operation was planned and conducted with technical assistance of United States intelligence agencies with whom Inter Services Intelligence has a strong, historic intelligence relationship. Both Pakistan and United States intelligence agencies continue to work closely together to enhance security of their respective nations," the ISPR noted.A senior military official said ISI and CIA cooperated 'at a very high level' for Mauritani's arrest.
Major Gen Ather Abbas, the ISPR chief, while commenting on the ISI-CIA cooperation for the Quetta detentions, said: "Like in the past we have to work towards eliminating the common threat posed by terrorists. The effort should be to enhance the space of cooperation rather than constricting it." Al Mauritani's arrest is one of the most high-profile catch by Pakistani security agencies in recent years. In May, almost a fortnight after the Abbottabad raid, the military had claimed arrest of a previously unknown Al Qaeda man, Muhammad Ali Qasim Yaqub alias Abu Sohaib Al Makki. Otherwise, the only previous known capture of any major Al Qaeda operative was in Oct 2005 when Mustafa Nasar was caught in Quetta.
Nasar, who carried a head money of $5 million, was allegedly involved in the planning of 2005 London bombings and 2004 Madrid train bomb attacks.
Saleem Shahid adds from Quetta: The three militants were living in a rented house in Quetta's Ghousabad area under false names.
Sources told Dawn the Al Qaeda men had been shifted to an unknown place the day after their capture.
Reporters of newspapers and television channels were unable to find the house used by the militants as a hideout. People living in Ghousabad and its vicinity were ignorant of any operation.
Although Ghousabad is demographically diverse, Afghan refugees are predominant. Security forces had arrested some other important Taliban and Al Qaeda men from the same locality a few years ago.
The five Chechens who were shot dead by security forces in Quetta's Khrotabad area in May, were also reported to have asked locals to show them the way to Ghousabad. He is one of the most wanted Al Qaeda leader and named as foreign minister of Al Qaeda.