Recently Punjab Public Service Commission PPSC announced seats for Addition District Public Prosecutor ADPP and one of the requirements for candidates is that person must have two year experience as an advocate.
The restriction of 2 year experience was imposed some year before and basic purpose or logic behind this clause is that applying candidate's experience helps him to perform his duties in job. This restriction was also imposed on Civil Judges examination. But we have to check that if this clause is serving well and really benefiting or causing harm to candidates.
The basic purpose behind this 2 year experience clause is that when candidate works as an advocate in courts for two years he can efficiently perform his duties as a civil judge or as ADPP. But most of the candidates who appeared in such examination even not bothered to go to the courts for practicing as advocate and prefer to join some academy or prepare themselves for written examination at home.
Those candidates who regularly come to the courts in those two years fail to get proper experience due to lack of opportunities. Another disadvantage for such candidates is that most of them fail in such examination because they fail to pass written examination due to lack of time. Passing a written competitive examination of judiciary or ADPP is something different which requires lot of time instead of practicing in courts.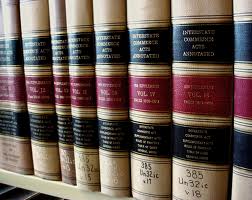 The ultimate losers are those candidates who passed their law graduation but not able to sit in examination due to this illogical and unjust eligibility criteria. Competitive examination like CSS, PMS, Judicial examination and ADPP mean providing equal opportunity to all to complete. In case of judiciary and ADPP this limitation of two years is against the spirit of competition examination and even against the fundamental right because of discrimination. Due to this unjust condition many able candidates cannot sit in the examination. If this is competition then let every law graduate compete for it.
Now let us talk about another recent development. The exam of ADPP was conducted last year and hundreds of seats were filled, now within one year another exam of ADPP is announced and again hundreds of seats will be filled. After this almost all vacant seats will be filled and there is no prospect of again announcement of ADPP in years to come. Now what is the fault of those law graduates who are even not allowed to sit in exam due to this experience limitation?
Similarly last year High Court Lahore conducted the exams of civil judges and filled almost 225 seats. Now again hundreds of seats are about to be announced but with this draconian limitation of two year experience. Again this is discrimination against those unfortunate law graduates candidates who were barred in last exam due to this experience clause and if High Court again announces vacancies of civil judges whiting month or two with experience clause as expected it will be again big loss for those candidates. They will get their next chance after some years because all seats of civil judges will be filled and next announcement will not come in coming years or even if it comes it will be for limited number of seats. What is the fault of those aspirants who want to compete but not allowed?
Hence this restriction of 2 year experience is not serving for the purpose for which it is introduced but causing harm to those able and willing law graduates who cannot even sit in the exam due to this restriction. Civil judge exam in Pakistan is important part of Judicial system of Pakistan. This 2 year experience limitation is against the spirit of competitive exams in Pakistan. Highest competitive exam in Pakistan is CSS but it does not require any experience.