Antiaging
In this modern world of drastically changing environments the exquisite creatures of this land, humans are now facing a number of challenges but how to remain young for a long period of time or how to slow down the process of aging is the one to which greater consideration is now the need of the time. Aging is basically a process of becoming old with the passage of time. Slowly but progressively there is a decrease in cellular function and the ability of cells to divide and multiply followed by a decline in resistance to stress.
According to the fountains of recent knowledge oxidative damage is the major cause of aging. Furthermore, a diet that is unable to fulfill one's required needs of vitamins minerals, and healthy fats also contributes to the aging process. The process of aging cannot be stopped yet it can be slowed down to a desired level.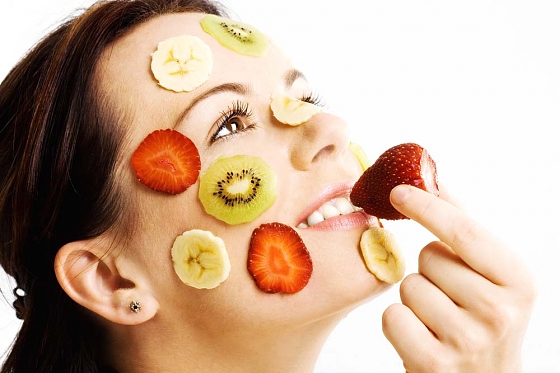 There are various factors that can help us combat this emerging issue. Among these factors, the most important one is our diet i.e. The food we consume. We are basically what we consume if we are able to make the right dietary choices then it will help us to slow down this inevitable process. Various foods have anti-aging properties hidden in them all we have to do is explore the gifts that nature has bestowed.
What are the best anti-aging foods?
Fatty fish (salmon)
It contains omega-3 fatty acids, helps in the formation of the skin barrier, and thus plays an important role in skin protection. Salmon contains astaxanthin a red pigment that belongs to the carotenoid group it is a powerful antioxidant. It has amazing effects if it is given in combination with collagen and results in remarkably hydrated skin with greater elasticity. It has also shown beneficial effects on sun-damaged skin
Anti-aging seeds and beans
Flax seeds: a powerful source of lignans (a type of polyphenol) and alpha-linolenic acid(ala). Ala is associated with the treatment of oxidative stress .it also slows down the onset of metabolic syndromes. They help your skin by maintaining its hydration status.
Black beans: they contain anthocyanin that prevents aging and reduces damage by ultraviolet rays.
Anti-aging vegetables:
Vitamin C-rich vegetables: carrots, tomatoes, bell pepper plays an important role in acting as a barrier between your body and aging. They play a role in collagen production which helps to keep your skin moisturized and hydrated and also plays a role to reduce wrinkles and roughness on your skin
Beta carotene-rich vegetables: tomatoes, broccoli, lettuce. Prevent the cell from damage by ultraviolet radiation is seen to be a major cause of skin aging
Cucumber: enriched with antioxidants that protect skin from oxidative damage
Spinach: help your body to super hydrate and is loaded with vitamin A, C, E and k
Cabbage: It contains indole 3 carbinol which has powerful anti-aging properties
Kale: packed with lutein and zeaxanthin which boost your skin elasticity and hydration
Watercress: act as an internal skin antiseptic and antioxidant
Miraculous anti-aging fruits
Pomegranate: loaded with antioxidants, fibers, potassium, and vitamins K.Help to prevent the formation of dark spots present on your skin by exposure to UV rays .they also help to protect the already present collagen from oxidative damage as well as promote the formation of new collagen
Strawberries: are packed with anti-inflammatory compounds that boost cellular metabolism and slow down the process of aging
Avocadoes: have monounsaturated fatty acids and fight free radicals that damage the skin
Figs: contain antiaging flavonoids while their seeds are rich of omega 3 fats
Grapes: contain resveratrol that protects the collagen from free radicals and hence act as an antiaging substance
Papaya: contains papain and chymopapain which plays a key role in maintaining skin health
Pineapples: They contain manganese that through a series of steps helps in the formation of collagen
Blueberries: well known for their anti-oxidant effect
Anti Aging herbs and spices
Saffron: it plays a very vital role by slowing down the process of melanin production
Turmeric: slows down the effects of oxidative damage and has also shown benefits for people suffering from depression
Garlic: It is widely associated with detoxification properties and hence removes toxins and helps your skin to remain young and fresh
Parsley: It contains flavonoids and prevents the cell from oxidative damage
6. Other anti-oxidant foods
Dark chocolate: contain antioxidants and flavonoids that help to control facial wrinkles
Yogurt: It contains lactic acid that diminishes the appearance of wrinkles and fine lines and tightens and shrinkers the pores
Mace root stimulates the synthesis of fibroblast. It also fights aging tissues
Other beneficial effects of anti-aging foods
Help your body to fight against chorionic diseases
Maintain and restore cognitive health
Maintain and restore eye health
Maintain and restore bone health
Also plays a role in gut protection
Foods that fasten your process of aging
Processed foods
Sugary foods
Fried foods
Salt
Caffeine
Sodas
Alcohols
Preventive measures:
Stay hydrated
Take adequate sleep
Exercise regularly
Quite smoking and alcohol
Look after your skin
Make time for yourself
Mini meal plan for aging
Here is the plan for you if you want to reduce the speed of aging with the help of diet.
Monday
Breakfast: a bowl of yogurt
Snack: fruit salad (from the above-mentioned fruits )
Lunch: spinach and boiled rice
Snack: a handful serving of nuts
Dinner steamed chicken
Tuesday :
Breakfast:1 egg cooked in extra virgin olive oil
1 toast
Snack: vegetable salad
Lunch:beef broth
Snack: fruit salad and +7 almonds
Dinner: meat balls
Wednesday
Breakfast: 1boilled egg+ 1 cup of milk
Snack: fruit salad
Lunch: a piece of fish and 1 tortilla
Snack: chickpea chaat ( often called channa chaat)
Dinner: lentils +rice+ chicken cutlets
Conclusion
Our body responds to us according to the diet we feed it. All the new emerging problems can easily be sorted out if we just focus on our eating patterns and what to eat. When to eat? And how to eat? Aging is one of the emerging problems with the solution hidden in an adequate and balanced diet. If we are successful in providing our body with the best of all nutrients to fulfill its need then we will be successful in combating the health-related problems as well.
Note: The Article is written by Miss Mahrukh Maqbool who is an expert in the field of Food and Nutrition.