Introduction
The revolution in the Information Technology is changing all aspects of life. The age of information is still rotating around the progress in telecommunications and information technology. These contain of hardware, software, storage media, processing and to offer transmission of information. We are discussing about communication and computing instruments including switches, transmission lines, computers, modem, operating system and applications. How the computers and information technology related with legal profession? The information technology is rapidly changing the legal profession, legal education and legal research. The legal fraternity should take advantage of new developments that can increase the productivity in their profession. Use of computer in legal profession is increasing with every passing day and completely changing the all aspects of legal profession.
Lawyers and legal researchers are usually busy in the paper work and book reading. While paper work is still reality, due to use of computer technology in law, law practice has changed in the past 20 years. Computers are widely used in large and small firms.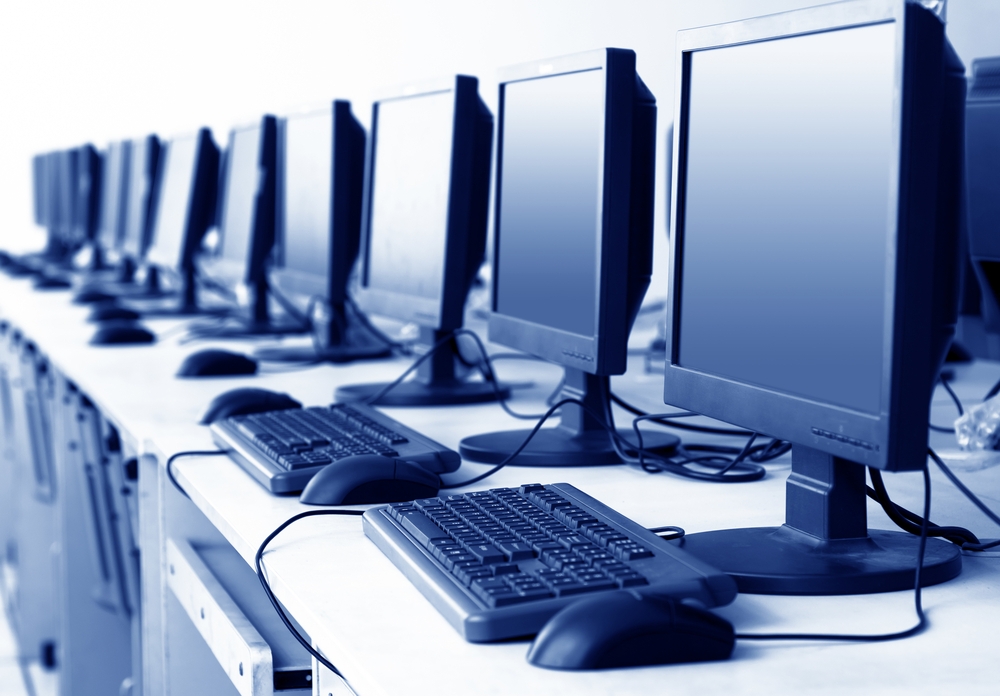 Use of Computer in the Legal Profession
Computer can be used by lawyers, law students, judges and legal researchers. The use of computer in law provides many facilities. Some uses of computer in law as follows:
Online Legal Research
The most important use of computer in the legal profession is online research. Many legal projects require extensive research including legal judgments, precedents and new laws. You can search all this material on websites with few clicks. Traditionally, such companies print huge volumes of case laws and digests, the lawyer needs to read through keyword index to find relevant cases. Now, legal companies such as Lexis Nexis and west law make the process of searching case law which makes the lawyer job easy.
Case Management
Computing has increased our capabilities to capture study and to manipulate data production reports and other record, which is an interest. It is a possible program that can be prepared to tracked events and to get information about events timely. Computing is done in less time as compared to manual work. With this information, it is possible to take appropriate action to transfer or assign the case for decision making, list it for trial or whatever is appropriate. In the same case, in case of the overall situation and a small picture in the same case, both may succeed in executing a large picture. Forms of production and other repeat operation can be done automatically. In Uganda, it has been involved with the development of CCAS (Computerized Case Administration System) and MIS (Management Information System).
Electronic Discovery
Computer has handled legal discovery projects. The discovery is through which laws of opposition parties are allowed to change relevant information such as police reports, financial documents and testimony recognition. Traditionally, discovered things were given as photocopied documents. In many cases, lawyers and supporting staff had to transfer thousands of paper documents to look relevant information. With the help of electronic discovery, we can scan and store our important legal documents in computer system for later use. We can share it with other person very easily and faster and it can also save our time.
Legal Marketing Online
Increasingly, the lawyers use computers and internet to get new clients. There are many software through which lawyer and client discus their case and lawyer obtain new clients i.e., lawyers of Pakistan. Many lawyers' websites give general information such as explanation of legal rights and legal process. Some websites allow clients to chat with their lawyers before scheduling a consultation. Lawyers use social networking platform to communicate with their current and old clients.
Communication
Nowadays mostly law firms use email than fax to communicate with their client. It is the quickest way to send letters to other person. Law firms email combined with smart phones. It means that lawyers have access on their communication and they can stay on their cases. And email can also save the cost of delivery.
Electronic Document Filing
Nowadays, all federal courts and many state departments use internet for their case filing. Lawyers need computer to access these online portal and they can file a lawsuits. The not need to go a court to file a case. They can file a lawsuit sitting within home or office and it can save a lot of time.
Text Creation, Storage and Retrieval
MS word is the most frequently used in text creation. It is used by both lawyers and judges in law. Lawyers used this software to write an application. If the lawyer do mistake in typing, he can correct his work very easily. It cannot waste of paper. We can edit our document very easily. And they can save in computer for later use. They can create multiple copies of documents digitally without any cost. They can share their documents easily.
Same as it is MS word also used by judges. Judges can write their decision in this software. They can write very long decision without any cost. Suppose a judge write 50 pages decision, he need 50 pages to write decision. With the use of computer technology, he can write his decision without any cost. If the typing speed is good he can write his decision very quickly. If he do mistake in his decision he can correct it without wasting his time and writing without full decision again. It can the time judges time and they stored it for later use. When need this judgment they can retrieve easily. Courts have website people can read judgments within home.
Recording of Court Proceeding
In many countries courts proceedings were recorded by judge and magistrate. In some jurisdiction, court recorded the proceeding using the stenographic machine and later produced a record of proceedings. In other jurisdiction recording by tape recorder and the record later being transcribed into a type record. New development voice recognition technologies are being tested. It is now possible on audio recording allowing judge to listen the portion which he wants. The recorded would be converted into hard copy format by using e-version. The judges hear the previous recording and then continue the proceeding. The advantage of technology is that it is easy to manoeurve whether it is text, voice and image.
With the use of technology the pace of proceedings may be speed up. The quality of record is increased and it is far more accurate. The trial and appeal of the case is solved faster. The judges are free from the task of record proceedings, they pay more attention to the case and they heard the case very accurately.
Analyzing the evidence
After deciding to bring to bring the court into the action, the key to making a good case is the problem of massing and reviewing a large scale. Once again, computer can be supported.
In some civil cases, involve data of people that may be available for trial and recovery before the court proceeding. An example, of British Columbia was in the Peace River dam case. Mr. Justice J.A. Macdonald of the Supreme Court said that thousands of documents will be involved, including 3,600 construction drawing, 60 volumes of letters, and large number of memos and photographs. Douglas Brown, counsel for prosecution against BC Hydro, said that a computer will be used to sort out the documents-the first such use in Canadian legal history, to his knowledge. (Vancouver province- June12, 1969)
Once the evidence is collected, it should be possible to use computer to diagnose the logic and stability of evidence. Actually, because of the use of logic, the area of jurimetrics, lends itself very well to the use of computer. P. Meyer, in the Canadian Bar Review, March 1966, evaluated some techniques. It is possible in complex cases, the use of computer to sift and sort information in the correctness of time sequences, particularly it is used where cases are drag over many months with the massive amount of the evidence.
Conclusion
We are living in the age of science and technology. After reading the uses of computers in legal profession, we can conclude that, computers play a vital role in today's legal profession. It can help us in many cases. It can save our lot of time and money. We can do our legal work effectively with the help of computer.