Skardu  Travel Guide
Skardu is the capital of Gilgit-Baltistan, which is self-governing territory under control of Pakistan Government. Skardu is not only the main town of region but also capital of Skardu District. It is one of the most beautiful places in Pakistan. Skardu is situated at the height of 2438 meters above the sea level in backdrop of beautiful peaks of Karakoram.
Things to do in Skardu
Bhuddha Carvings of Ancient Era
There are several beautiful carving in the surrounding which is reminiscent of Tibetan Buddhasit of 8th century. You can watch this preserved history (if you are fond of such things) on Skardu-Sadpara-Deosai road which is only 3 km away from Skardu town.
Kachura Lake
This beautiful lake is situated about 32 km from Skardu town. It is full of brown trout and its banks are adorned with natural flowers. In spring you can also see peach, apple and apricot trees laden with fruits. Another name of this beautiful lake is "Shangrila Lake". You can enjoy boat-ride in this lake which is memorable experience.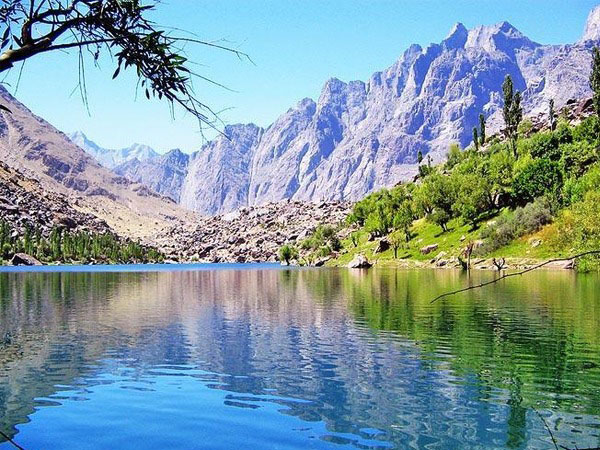 Sadpara Lake or Satpara Lake
You can reach there by jeep in about 20 minutes as it is 8 km away from Skardu town. This lake is situated on height and surrounded by glacial mountains. The clean water of this lake is full of fish and it is considered ideal for fishing. You can also find rare trout fish in this lake.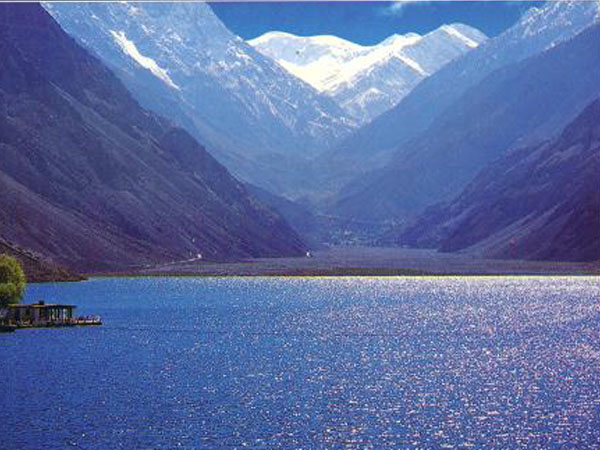 Trek to K2
If you are fond of hiking and trekking, K2 and Gondghoro la are best places lies in the heart of Karakoram. But walking on Baltoro glacier is not any easy task and we cannot recommend it for ordinary tourist because it is only for professional trekkers.
Kharpocho Fort
Kharpocho means "King of Forts", is a beautiful fort situated on a hill near Skardu town. Ali Khan Anhan constructed the fort during his reign in 16th century. This ancient fort is must-visit place in Skardu.
Shigar Valley
This beautiful valley is gateway to the great mountain peaks like K2, Gasherbrum and Karakorams. It is situated 23km away from Skardu and famous for its maize, barley and wheat fields. Another reason of its popularity is the presence of unique orchards of plum, pears, apples, apricots, mulberries, peaches and nuts.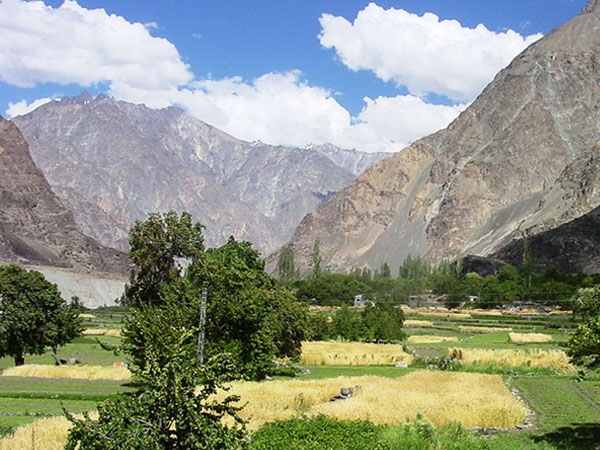 How to get into Skardu/Transportation
You can reach Skardu by air or by road. PIA is the sole flight operator between Islamabad and Skardu. This air journey is full of thrill because during this 1 hour flight plan passes through beautiful lofty mountains. Famous peaks like K2, Nanga Perbat and Broad Peak are quite visible from the plan.
If you want to go by road you can also enjoy this thrilling journey. Skardu is situated 793 km from Islamabad and you can go there through Karakoram Highway and Skardu Road. The road journey takes around 24 hours and daily bus service to Skardu is available.
In Skardu and surrounding areas only jeep is most practicable (although not comfortable) vehicle. These powerful jeeps are the only real means of travel out of Skardu and sightseeing.
Where to Stay in Skardu/ Hotels in Skardu
There are many reasonably priced private hotels in Skardu. PTDC (Pakistan Tourism Development Corporation) motels at Skardu, Sadpara Lake and Khaplu are also reasonably good places to stay. Followings are some good hotels in Skardu;
Hotel Mushabroom & K2 Motel (expensive hotel)
Dewane Khas Skardu Hotel & Restaurant
Ghazi Hotel in Upper Kachura Lake Camp (least expensive)
Shangrila Resort Skardu (price-wise it is very expensive)
PTDC K2 Motel Skardu (less than average expensive)
What to Buy in Skardu
Gilgit-Baltistan is famous for its hand woven woolen coats, jackets and other cloths known as "Pattu". The Kachura Bazaar is famous for grocery and other local items.
What to do in Skardu
As a tourist you can do lot of things in Skardu and this place can keep you busy all the day. Following are some activites which you can do as tourist in Skardu;
Mountaineering, Trekking, Hiking
Fishing: Satpara Lake and Kachura Lake are ideal for fishing although you have to get permit from Fisheries dept.
Flora & Fana: Different type of fruits and flowers are present in Skardu
Wildlife: Markhors, ibexes, snow leopards and birds like ducks, partridges and Chakors are present in the region. Most of the animals and birds are protected and very limited hunting is allowed here on special permit from administration.
Warning & Dangers for Tourists in Skardu
Flight Delays: PIA flight delays are very common due to unfriendly weather and sometime there are even flight cancelations so you must have backup plan.
Dangerous Trekking: Environment is extremely harsh for trekkers in the area.
Tourist's traps in Skardu
First of all keep in mind that not every type of food is available in Skardu and you have to rely on some local foods. So if you are on one day trip of sightseeing arrange you bottled water and preserved food for the day.
Secondly thoroughly chalk out your plan for trekking because you might end up spending lot of money on extra guides and trekking staff.
Skardu Cons/ Plus Points

Dust of Skardu town
Difficult access for tourists
Poor condition of roads
Very harsh winter
Situated near war-hit Kashmir region
Skardu Pros / Negative Points

Amazing scenic beauty with wonderful mountains, lakes and vegetation
Inexpensive as compared to other tourists' destinations in Northern areas
Peaceful and tradition place with pure nature