Pakistan is in the grip of severe power crisis. followings are some solution of power crisis in Pakistan. In the 1990s two approaches were postulated by power experts to tackle power shortages of developing countries.
The private sector should be allowed to set up power plants with their own equity and loans based on project feasibility with the government's role limited to determining a fair price of power through an independent commission of representatives of the government, citizens, industry, power producers and experts by consensus. This model was advocated for developing countries where corruption is rampant.
The second model was for countries with less corruption where the government would regulate and control power production while guaranteeing fuel supply for power plants through individual agreements. Thus the government would retain control over the power supply network.
Unfortunately, the then government chose the second approach for obvious reasons resulting in the present power crisis. Instead of resorting to lip-service, concrete planning to supply uninterrupted power at reasonable tariffs is essential for industrial and economic growth. The following measures can help to reduce the problem at the earliest:
Out of 18,000 MW installed capacity, only 5,000 MW is being produced from hydel, nuclear and gas energy and about 6,500 MW from oil. Since oil-based generation is the costliest, contracts should be renegotiated with the IPPs which have installed capacity. But as they were being paid lower rates they have been shut down due to increase in oil prices and non-supply of gas.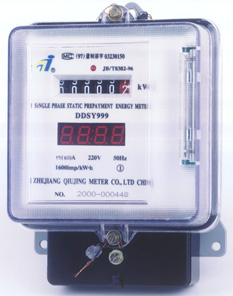 Power generation by natural gas is about Rs6 KWh as compared to Rs14.5 KWh by furnace oil. In the last five years natural gas allocation for power has been reduced from 53 per cent to 27 per cent and furnace oil use in power generation has increased from 17 per cent to 38 per cent. This has increased the cost of generation by Rs130bn in 2010, raising circular debt leading to higher power rates.
The power crisis can be alleviated by reallocating gas towards power production and reducing the supply to the transport sector temporarily as power production must take precedence over other sectors. Meanwhile, LNG should be imported on an urgent basis for the CNG sector.
Owing to appointments of unqualified people in the oil and gas sector natural gas output has remained static.
Moreover, measures must be taken to settle all litigation so that gas can be brought into the national supply network.
IPP power plants are more advanced and economic than Wapda's and should be brought back on line as power production per unit of fuel is less with considerable savings.
To sum up, since the average demand and supply are running short by 1,200 MW in winter and 3,000 MW in summer, an increase in allocation of gas towards power production to produce additional 2,000 MWs, coupled with maximum use of higher IPPs, can bring us out of the present quagmire.
Professionals should be inducted and litigation should be settled so that more natural gas can be made available. AZIZ SUHARWARDY Karachi Industry hit THERE is no security of life, food, health and education for the public. Unemployment is increasing. More and more people are sliding below the poverty line. Who is responsible for the present state of affairs in the country?
Unpredictable outages have affected production of 7,000 industrial units of sports equipment, surgical instruments and leather in Sialkot. As a result of this, traders associated with export of sports goods, surgical instruments and leather items have suffered 40 per cent shortages in export targets this summer and thousands of industrial workers are also facing job cuts. Sialkot industries deserved a better treatment in power supplies as the city is earning $1.26 billion foreign exchange annually.
Shortage of natural gas, petrol and electricity has affected industry and businesses. Successive governments have never fully utilised resources and focused their energies on development. We do not see any serious effort by the government to address these issues. The opposition is equally responsible as it has failed to check and guide the government. Unrest in the country is increasing. Before it goes out of control, the government should think about development.
Violent protests over loadshedding have become a routine in different parts of the country. Closure of roads cause problems for commuters and burning of tyres increases pollution.
Several localities suffer from an acute shortage of water as tube-wells cannot be operated owing to power outages. We have time and again assessed the performance of the people responsible for the supply of power but they have refused to acknowledge that their system is rotten due to rampant corruption and inefficiency.
The government does not realise the frustration of the people. Moreover, the problem of our country has never been the lack of natural resources, but our only problem is lack of sincere leadership. Pakistan is facing social and economic challenges. Civil society should give suggestions for solution of national problems and promote a culture of equitable use of resources. Only by adopting serious attitude we can solve the power problems and take pakistan out of this power crisis. Above mentioned solutions of power crisis are most practical.S.A. KHOKHAR Lahore (Dawn.com.pk)