Punjab Tourism Policy
Punjab has all the elements to become a destination of choice for tourists owing to its scenic beauty, historical monuments, cultural diversity and hospitable people. Through development and management of well-articulated policies, products, marketing strategies and public-private partnerships, the tourism sector in Punjab will contribute to the over-all socio-economic development of Pakistan.
To achieve these objectives, Punjab will launch its Tourism Policy with three months. In the light of this policy, The Government will develop Punjab tourism as a hub of high quality facilities and services i.e. cultural assets, recreation sits, arts and crafts, music, transportation, hotels, restaurants, tourist shops and products. Not only will the tourism serve economies of various allied sectors in the province, it will also serve as a key driver for job creation, human resource development, youth participation, earning foreign exchange, especially linking Punjabi diaspora back to its roots, attracting investment and sharing of benefits with local communities. Punjab will further improve its close interaction with other provinces and mutual cooperation will be increased by regular inter-provincial consultations on tourism.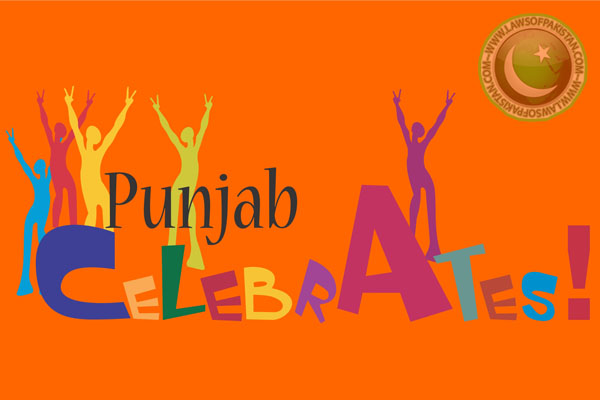 International marketing efforts for tourism promotion will be beefed up to create awareness about Pakistan through foreign missions. Punjab will participate, along with private sector, in international tourism conferences and expos. An international tourism expo will be organized in Lahore to portray a soft image of the country.
Government will progressively increase the budget allocation for development of tourism infrastructure. The Government will also encourage private sector investment by providing appropriate incentives. Public private partnership will be promoted for resort development, providing facilities for tourists, and marketing of Pakistan as a tourist destination.
Punjab has already a lot to offer to foreign and domestic tourists. Nature has been kind to bestow natural beauty and breadth-taking landscapes like rivers, deserts, mountains and valleys. But if you think you have seen it all, TDCP is adding more to the menu.
Mr. Hamza Shahbaz Sharif, in a recent briefing given to him by Rana Mashood Ahmed Khan, Minister for Youth Affairs, Sports, Tourism and Archeology, directed to execute the projects on fast track. He appreciated the initiatives in the tourism sector and lauded Rana Mashood Ahmed Khan for following the vision of the Chief Minister Punjab which includes a new chairlift and Lahore Tourist Bus Service. Mr. Hamza Shahbaz Sharif endorsed the project of Lahore Tourist Bus Service which is being planned on the model of London open Bus. The feasibility has already been started on the project and very soon Lahoriets and foreign tourists will enjoy the new attraction.
The Chair also stressed upon TDCP management to restore and maintain tourist attractions for encouraging visitors. He desired to launch digital mobile libraries equipped with IT infrastructure pertaining to awareness, education, archeology and tourism. He emphasized to expand the "Cholistan Jeep Rally" and invite the foreigners to participate in the rally and come to see it. For a holistic and sustainable tourism strategy the chair stressed to develop Lahore Museum as a state of the art facility.