NA 90 Jhang-V / NA-90 Pakistan
NA 90 is a constituency for the seat of Pakistan's National Assembly from Jhang District. Jhang is one of the largest cities of Punjab Province. There are total 6 National Assembly seats of Jhang i.e. NA-86 to NA-91. Jhang plays crucial role in National and Provincial politics due to large number of constituencies.
Shorkot is the major town of this constituency along with Shorkot Cantt and Haveli Bahadur Shah.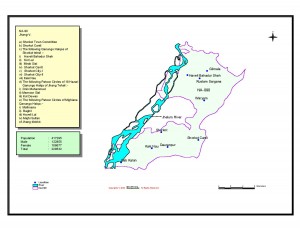 NA 90 Jhang-V Important Localities & Areas
Gilmala
Haveli Bahadur Shah
Rustam Sargana
Shorkot Cantt
Dauranpur
Shorkot
Kaki Nau
Dab Kalan
NA 90 Jhang-V Town Committees/ Municipal Committees/ Qanungo Halqas/ Tehsils/ Patwar Circles
Shorkot Town Committee
Shorkot Cantt
Following Qanungo Halqas of Shorkot Tehsil;
Haveli Bahadur Shah
Kot Lal
Mirak Sial
Shorkot Cantt
Shorkot City-I
Shorkot City-II
Kaki Nau
Following Patwar Circles of 18 Hazari Qanungo Halqa of Jhang Tehsil;
Doin Muhammd
Mansoor Sial
Kot Dewan
Following Patwar Circles of Mighiana Qanungo Halqa;
Malhoana
Baghri
Haveli Lal
Majhi Sultan
NA 90 Jhang-5 Population Statistics
Population-417295
Male -122855
Female-106677
Total-229532