NA 74 Bhakkar-II / NA-74 Pakistan
NA 74 is a constituency for the seat of Pakistan's National Assembly from Bhakkar District. Bhakkar is situated in the west of Punjab Province bordering with Khyber Pakhtunkhwa Province. Bhakkar has 2 seats in National Assembly of Pakistan which are NA-73 and NA-74.
Bhakkar city's urban population is included in this constituency.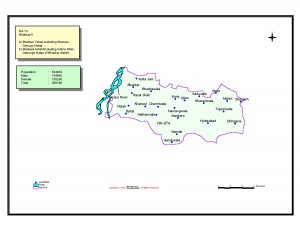 NA 74 Bhakkar-II Important Localities & Areas
Bhakkar
Kotta Jam
Bhaddawala
Razai Shah
Koria
Littan
karluwala
Khananwala
Khew
Mahni
Shergarh
Notak
Bahal
Khanpur
Channiwala
Naurangwala
Toparriwala
Mahni
Hathanwala
Mankera
Hyderabad
Dhingana
Kamiab
Ganduwala
NA 74 Bhakkar-II Town Committees/ Municipal Committees/ Qanungo Halqas/ Tehsils/ Patwar Circles
Bhakkar Tehsil excluding Khansar Qanungo Halqa
Mankera Tehsil excluding Gohar Wala Qanungo Halqa of Bhakkar District
NA 74 Bhakkar-II Population Statistics
Population-544932
Male -154940
Female-135240
Total-290180