NA 3 Peshawar-III / NA-3 Pakistan
NA 3 is a constituency for the seat of Pakistan's National Assembly from Peshawar District. Peshawar is an important city and capital of the Province Khyber Pakhtunkhwa. District Peshawar has four National Assembly seats and NA-3 is third of them. NA-1, NA-2, NA-3 and NA-4 are the four Pakistan's National Assembly Constituencies from Peshawar District.
Major areas of this constituency are situated around River Kabul and consist of some rural population of District.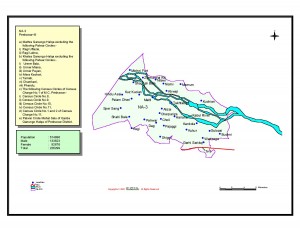 NA 3 Peshawar-III Important Localities & Areas
Michni Fort
Zormandai Nilawi
Niami
Mamum
Khwwaji
Kuchian
Gulozai
Budhni
Wadpaga
Garhi Saridaj
Shiggl
REGISTERED MAIL Dag
Pahwar
Shahi Bala
Sper Sang
Palam Dheri
Hindu Asai
Kuz Kucian
Matti
Alizai
Charpariza
Choli
Hariana
Kankola
Kukur
Gulozai
Tahktbhai
NA 3 Peshawar-III Town Committees/ Municipal Committees/ Qanungo Halqas/ Tehsils/ Patwar Circles
Matha Qanungo Halqa excluding some Patwar Circles
Khalsa Qanungo Halqa excluding some Patwar Circles
Following Census Circles of Census Charge No.1 of MC Peshawar;
Census Circle No.8
Census Circle No.9
Census Circle No.10
Census Circle No.11
Census Circle No.1 and 2 of Census Charge No.11
Patwar Circle Mahal Salu of Qasba Qanungo Halqa of Peshawar District
Population Statistics of NA-3 Peshawar-III
Population-514896
Male -133623
Female-92676
Total-226299