NA 191 Bahawalnagar-IV / NA-191 Pakistan
NA 191 is a constituency for the seat of Pakistan's National Assembly from Bahawalnagar. Bahawalnagar is one of the largest Districts of Southern Punjab and it elects 4 member of Pakistan's National Assembly from its constituencies. Old name of Bahawalnagar was Rojhan Waali and it is situated near Indian border. NA-188 to NA-191, are the four seats of Bahawalnagar in National Assembly of Pakistan. NA 191 is also known as NA-191 Bahawalnagar-IV and it is last of total four seats of Bahawalnagar.
This constituency's major areas and cities includes Fortabbas, Haroonabad and Faqirwala.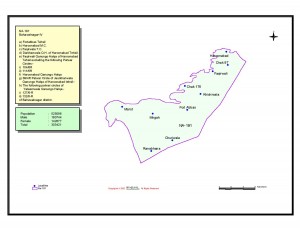 NA 191 Bahawalnagar-IV Important Localities & Areas
Haroonabad
Chak 97
Faqirwali
Chak 176
Kichiwala
Fort Abbas
Mirgah
Marot
Churiwala
Ranabhana
NA 191 Bahawalnagar-IV Town Committees/ Municipal Committees/ Qanungo Halqas/ Tehsils/ Patwar Circles
Fortabbas Tehsil
Haroonabad MC
Faqirwala TC
Darkhanwala QH of Haroonabad Tehsil
Faqirwali Qanungo Halqa of Haroonabad Tehsil excluding some Patwar Circles
Haroobabad Qanungo Halqa
69/4R Patwar Circle of Jaurkhanwala Qanungo Halqa of Haroobabad Tehsil
Following Patwar Circles of Yateemwala Qanungo Halqa;
Population Statistics of NA 191 Bahawalnagar-IV
Population-525096
Male -160744
Female-142677
Total-303421