NA 190 Bahawalnagar-III / NA-190 Pakistan
NA 190 is a constituency for the seat of Pakistan's National Assembly from Bahawalnagar. Bahawalnagar is one of the largest Districts of Southern Punjab and it elects 4 member of Pakistan's National Assembly from its constituencies. Old name of Bahawalnagar was Rojhan Waali and it is situated near Indian border. NA-188 to NA-191, are the four seats of Bahawalnagar in National Assembly of Pakistan. NA 190 is also known as NA-190 Bahawalnagar-III and it is third of total four seats of Bahawalnagar.
This constituency mainly consists of Chistian Tehsil of Bahawalnagar District.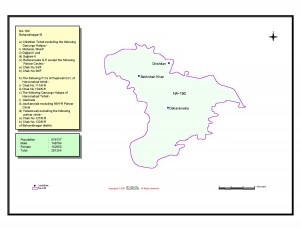 NA 190 Bahawalnagar-III Important Localities & Areas
Chistian
Bakhshan Khan
Daharanwala
NA 190 Bahawalnagar-III Town Committees/ Municipal Committees/ Qanungo Halqas/ Tehsils/ Patwar Circles
Chishtian Tehsil excluding some Qanungo Halqas
Rehmanwala QH except some Patwar Cicrles
Following PCs of Faqirwali QH of Haroonabad Tehsil;
Chak No.111 6R
Chak No.104 6R
Following Qanungo Halqas of Harrobabad Tehsil;
Qaziwala
Jourkanwala excluding 69/R Patwar Circle
Yateemwali excluding the some Patwar Circles
Population Statistics of NA 190 Bahawalnagar-III
Population-516137
Male -148704
Female-132550
Total-281254