NA 187 Bahawalpur-V / NA-187 Pakistan
NA 187 is a constituency for the seat of Pakistan's National Assembly from Bahawalpur. Bahawalpur is the twelfth largest city of Pakistan and elects five members for the National Assembly of Pakistan. NA-183 to NA-187, are the five seats of Bahawalpur in National Assembly of Pakistan. NA 187 is also known as NA-187 Bahawalpur-V and it is the last of total 5 seats of Bahawalpur.
This constituency consists of many Desert areas and towns of Bahawalpur District.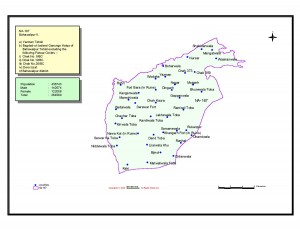 NA 187 Bahawalpur-V Important Localities & Areas
Sahidnwala
Mangatwala
Wasiranwala
Nursar
Boharwala
Chak 373
Chak 359
Mojgarh
Burewala Toba
Nagar
Yazman
Wodaha
Dingarh
Gappanwala
Fort Bara
Rohn
Kanganwala
Marechiwala
Chah Kaura
Kaki
Matwaliwala Toba
Chilanwala
Bijnot
Liiarwala Khu
Ranhal
Dand Toba
Dhandwala
Rukanpur
Khangarh Fort
Samanewala
Niddewala Toba
Sarwar Ka Toba
Nawa Kot
Kinwala Toba
Chachar Toba
Badaiwala
Marechiwala
Lakhewala Toba
Ramkali Toba
Derawar Fort
NA 187 Bahawalpur-V Town Committees/ Municipal Committees/ Qanungo Halqas/ Tehsils/ Patwar Circles
Bagdad ul Jadeed Qanungo Halqa of Bahawalpur Tehsil excluding following;
Chak No.9 BC
Chak No.12 BC
Chak No.28 BC
Dera Izzat
Population Statistics of NA 187 Bahawalpur-V
Population-436743
Male -142574
Female-122006
Total-264580