NA 185 Bahawalpur-III / NA-185 Pakistan
NA 185 is a constituency for the seat of Pakistan's National Assembly from Bahawalpur. Bahawalpur is the twelfth largest city of Pakistan and elects five members for the National Assembly of Pakistan. NA-183 to NA-187, are the five seats of Bahawalpur in National Assembly of Pakistan. NA 185 is also known as NA-185 Bahawalpur-III and it is the third of total 5 seats of Bahawalpur.
Population of this constituency mainly consists of urban people of Bahawalpur City and surrounding areas. Area of this constituency lies near Sutlej River.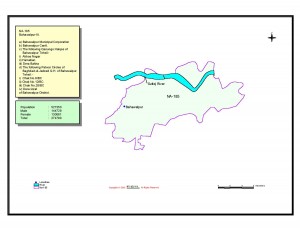 NA 185 Bahawalpur-III Important Localities & Areas
NA 185 Bahawalpur-III Town Committees/ Municipal Committees/ Qanungo Halqas/ Tehsils/ Patwar Circles
Bahawalpur Municipal Corporation
Bahawalpur Cantt
Following Qanungo Halqas of Bahawalpur Tehsil;
Abbas Nagar
Hamatian
Dera Bakha
Following Patwar Circles of Baghdad ul Jadeed QH of Bahawalpur Tehsil
Chak No.9 BC
Chak No. 12 BC
Chak No.28 BC
Dera Izzat
Population Statistics of NA 185 Bahawalpur-III
Population-527350
Male -144729
Female-130061
Total-274790