NA 184 Bahawalpur-II / NA-184 Pakistan
NA 184 is a constituency for the seat of Pakistan's National Assembly from Bahawalpur. Bahawalpur is the twelfth largest city of Pakistan and elects five members for the National Assembly of Pakistan. NA-183 to NA-187, are the five seats of Bahawalpur in National Assembly of Pakistan. NA 184 is also known as NA-184 Bahawalpur-II and it is the second of total 5 seats of Bahawalpur. This constituency is situated near bank of Sutlef River.
In General Election of 2002, Aamir Yar Malik won the seat as PPP candidate. In General Elections 2008, Aamir Yar Malik again won as Independent candidate. In 2013 General Elections, Mian Najeebuddin Awaisi of PML-N won the seat and defeated the PPP's candidate.
| | | |
| --- | --- | --- |
| Election Year | Winner Name | Party |
| 2002 | Aamir Yar Malik | PPP |
| 2008 | Amir Yar Malik | Independent |
| 2013 | Mian Najeebuddin Awaisi | PML-N |
NA 184 Bahawalpur-II Important Localities & Areas
Khairpur Jadid
Samasata
Mubarakpur
Nurpur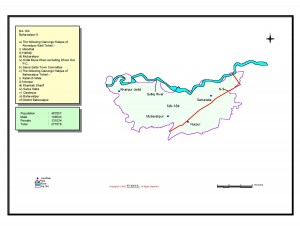 NA 184 Bahawalpur-II Town Committees/ Municipal Committees/ Qanungo Halqas/ Tehsils/ Patwar Circles
Following Qanungo Halqas of Ahmedpur East Tehsil;
Mandhal
Hatheji
Mubarakpur
Kotla Musa Khan excluding Dhoor Kot PC
Sama Satta Town Committee
Following Qanungo Halqas of Bahawalpur Tehsil;
Kalanch Wala
Noorpur
Khankah Sharif
Sama Satta
Qasimpur
Bahawalpur
Population Statistics of NA 184 Bahawalpur-II
Population-487057
Male -146544
Female-131034
Total-277578