NA 179 Muzaffargarh-IV / NA-179 Pakistan
NA 179 is a constituency for the seat of Pakistan's National Assembly from Muzaffargarh District. Muzaffargarh is one of the important cities of Southern Punjab. There are total four seats of Muzaffargarh District in National Assembly of Pakistan. NA 179 Muzaffargarh is also known as NA-179 Muzaffargarh-IV and fourth of total 5 seats of District. NA-176 to NA-180, are the five National Assembly constituencies from Muzaffargarh.
Major areas of this constituency lies between two rivers and main towns incdlues Jatoi, Shehr Sulta and Rohilanwali.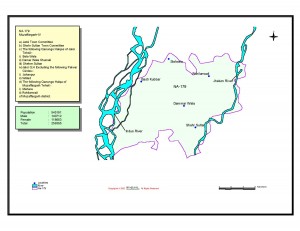 NA 179 Muzaffargarh-IV Important Localities & Areas
Sialwala
Basti Kubbar
Rohilanwali
Dammar Wala
Shahr Sultan
NA 179 Muzaffargarh-IV Town Committees/ Municipal Committees/ Qanungo Halqas/ Tehsils/ Patwar Circles
Jatoi Town Committee
Shehr Sultan Town Committee
Following Qanungo Halqas of Jatoi Tehsil;
Bela Wala
Damar Wala Shumali
Sheher Sultan
Jatoi QH excluding some Patwar Cicles
Following Qanungo Halqa of Muzaffargarh Tehsil;
Population Statistics of NA-179 Muzaffargarh-IV
Population-545191
Male -140712
Female-118683
Total-259395