Lahore High Court's History is 150 years old. During the reign of Maharaja Ranjit Singh in 1830 Saddar Adulate Court (Chief Court) at Lahore was sole court of kingdom. In 1877 the British enacted the Punjab Courts Act and created Chief Court at Lahore.
In 1919, under the Letters Patent creating the High Court of Judicature at Lahore, the Judges thereof were appointed directly by His Majesty the King Emperor.
The Government of India Act, 1935 made certain radical changes in the constitution and powers of the various High Courts in British India. By the Government of India (High Court Judges) Order, 1937, the maximum number of Judges fixed for the Lahore High Court was 15.
The High Courts (Punjab) Order, 1947, a subsidiary instrument of the Act created a new High Court of Judicature for the territory of East Punjab (in India ) as from the 15th day of August, 1947.
After the Partition, the Governor General of Pakistan fixed the strength of the Lahore High Court at 6 permanent Judges and one Additional Judge with effect from 28th September, 1948.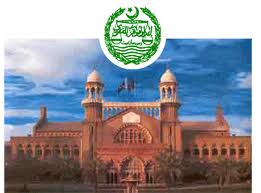 On 14th August, 1973, the Constitution of the Islamic Republic of Pakistan, 1973, came into force. No special change was made in the term and conditions of the Senior Judges.
Currently Lahore High Court Lahore has three other Benches i.e. Multan Bench, Bahawalpure Bench and Rawalpindi Bench. Chief Justice of Lahore High Court is Justice Khawaja Muhammad Sharif who will be replaced by Justice Ijaz Ahmad Chaudhry in December 2010.