Kaghan Valley Tourist Guide
This beautiful valley is situated in Mansehra District of Khyber Pakhtunkhwa Province. Babusar Pass is the highest point in Kaghan Valley which is 13690 feet above the sea level. The valley is favorite tourist destination of locals as well as foreigners. This 160 km long valley is jewel of Mansehra District.
When to Go/ Perfect time to go to Kaghan
Summer session is ideal for visiting Kaghan valley because of its pleasurable temperature. In winters you cant go beyond Naran because roads are blocked due to snow. During summer session you can easily go till Babusar Pass due to open road. Hence June to September is an ideal time to visit Kaghan Valley.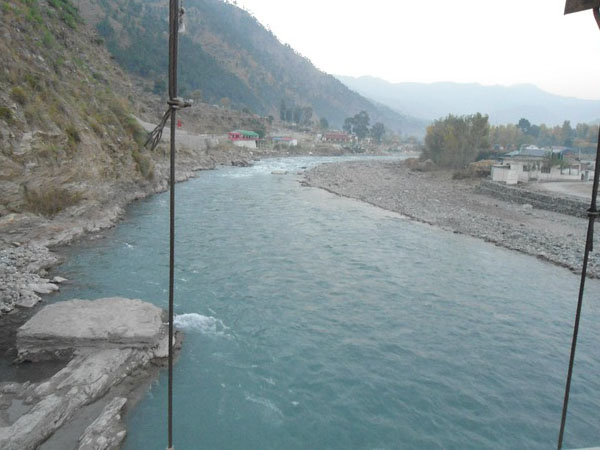 Where to go/ sight-seeing in Kaghan
Once in Kaghan Valley you can visit many beautiful places around Kaghan town.
Balakot
Balakot is considered as gateway to Kaghan valley and it is 72 km away from Islamabad. The journey between Balakot and Mansehra is wonderful experience due to thick forest and scenic beauty of area. Town of Balakot is situated at the bank of River Kunhar and there are many sports on the bank of river for the tourists. Balakot is also famous because of Syed Ahmed Shaheed who martyred fighting Sikh army in 1831.
Shogran
Shogran is 34 km away from Balakot and one of the most beautiful platue of Kaghan Valley. At the height of 7747 feet, thick pine forest really makes Shogran a peaceful place. You can also find many hotels in Shogran for tourists.
Sari Paya
Saro Paya which is also known as Sari and Paya is beautiful meadow at the height of more than 9000 feet with its spectacular view of Malika Parbat. The area is full of thick pine forests and wild alpine flowers. You can go on the top of Makra Mountain which is 12743 feet above the sea level.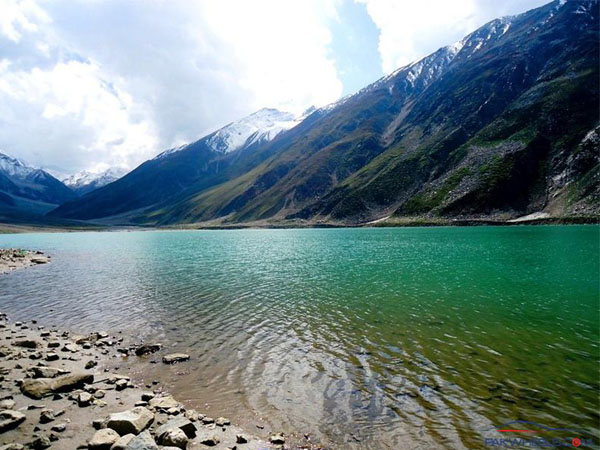 Sari is basically a small lake situated on the way to Paya ridge.
Dudipatsar Lake
This beautiful lake which is known as Dudiptsar Lake or Dudipat Lake is situated in Lalusar Dedupatsar National Park. The lake is surrounded by snow clad peaks and in summer it reflects like a mirror. The lake is only accessible from June to September every year. It is almost one hour drive from the town of Naran.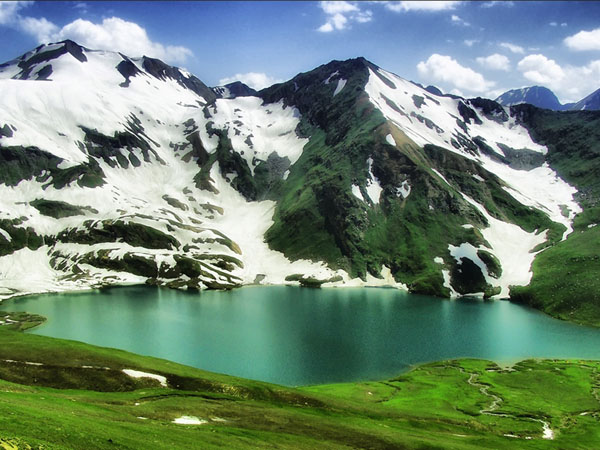 What to do in Kaghan/ Activities
You can indulge is number of activates in Kaghan which includes;
Trekking and Hill Walking
River Rafting in Kunhar River
Jeep Safari
Fishing, Trout fishing
How to Reach / Transportation
In summer you can drive in your car up to Naran but in winter only four wheel powerful vehicle can reach Naran.
Important Phone Numbers in Kaghan
Telephone Enquiry, Naran PTDC Exchange
0997-430000
-PTDC Tourist Information Centre, PTDC Motel Naran
0997-430002
-Post Office, Naran
0997-430017
-Basic Health Unit, Naran
0997-430018
-Police Post, Naran
0997-430075
-FWO Exchange Naran
0997-430156
-T-PAK Tourist Facilitation Centre, Balakot
0997-501061
-PTDC Tourist Facilitation Centre, Abbottabad
0992-501558
Hotels in Kaghan Valley
Following are some prominent hotel in Kaghan Valley along with their contact numbers and estimated room rents;
There are many other hotels and rest houses in Naran and especially rest houses on Jheel Road Naran are simply awesome.
PTDC MOTEL
Kaghan Road, Balakot
Tel: 0997-500208
Room Tariff: PKR. 1600-2500
HOTEL SILVER GLEAM
Near Shell pump Kaghan Road Balakot.
Tel: 0997-501085
Room Tariff: PKR. 1000-2500
PINE TRACK HOTEL
Kaghan Road Taranna, Balakot
Tel: 0997-360143
Room Tariff: PKR. 800-1500
VALLEY GATEWAY HOTEL
After crossing Ayub Bridge Kaghan Road Balakot,
Tel: 0997-500282
Room Tariff: PKR. 1500-4000
Hotels in Shogran
AFAQ HOTEL (New Block)
Shogran
Tel: 0997-432211-432210
Room Tariff: PKR. 2500-4500
KEKASHAN & RESTAURANT
Shogran
Tel: 0332-2216669
Room Tariff: PKR. 2500-4000
LALAZAR HOTEL & RESTAURANT
Shogran
Tel: 0997-432021-2
Room Tariff: PKR. 2800-4900
Hotels in Kaghan Town
LALAZAR HOTEL
Main Road, Kaghan
Tel: 0997-420022
Room Tariff: PKR. 800-1500
PINE HOTEL
Main Road, Kaghan
Tel: 0997-206154
Room Tariff: PKR. 800-1500
SIACHIN HOTEL
Main Road, Kaghan
Tel: 0997-420168
Room Tariff: PKR. 600-1000