Indian police arrested a powerful opposition politician and mining baron, seizing a trove of gold bars and $1 million from his base in mineralrich Karnataka state, a move the troubled government hopes will quash claims it is soft on graft.  Federal agents swept into G. Janardhana Reddy's home at dawn on Monday, raided his properties and also arrested his cousin Srinivasa Reddy, who is the managing director of the family-owned Obulapuram Mining Company (OMC).  Gold bars weighing 66 pounds (30 kg) and worth $2 million were found at G. Janardhana Reddy's house and a further $1 million of cash was between his home and office, the CBI said in a statement. A court placed the men in custody for 14 days.
"Charges are conspiracy, cheating and irregularities under the mining act," said a Central Bureau of Investigation, CBI, spokeswoman in New Delhi.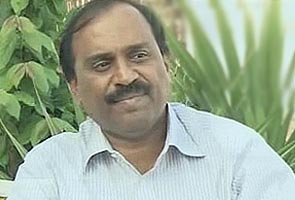 The opposition Bharatiya Janata Party (BJP), which rules Karnataka, said the arrests were "vindictive action" by the ruling centre-left coalition led by Prime Minister Manmohan Singh.
The Congress Party government has been paralysed by the issue of corruption since last year, a trend capped by a nearly two week hunger strike in August by 74-yearold social activist Anna Hazare that brought the nation to a stand still until parliament agreed to tough anti-corruption legislation.
The legislation has still to be passed by parliament.
That paralysis may now be hurting the $1.6 trillion economy, with investor confidence dipping as much needed reforms in retail, land and taxes are put on hold.
Mr Singh in particular has been under increasing criticism for failing to deal with multi-billion-dollar scandals, including a charge a former minister rigged the 2007/08 issuance of lucrative telecom licences, at a cost of $39 billion to state coffers. The minister, since fired, is in prison along with several executives pending trial.
MAFIA-TYPE OPERATION?: Police said Monday's arrests were related to allegations of illegal mining in the state of Andhra Pradesh where Reddy's company Obulapuram also operates.
Obulapuram did not respond to requests for comments.
G. Janardhana Reddy was among those implicated in a July probe by an independent anti-corruption ombudsman that exposed an alleged $3.6 billion scam affecting iron ore exports from Karnataka, which is also home to India's outsourcing and IT hub, Bangalore.
Karnataka accounts for about a quarter of iron ore shipments from India, the world's No. 3 supplier of the steelmaking raw material after Australia and Brazil. The political crisis is seen delaying exports, much of which go to China, and could put further upward pressure on global prices.
Links between Karnataka politicians and mining were described by the ombudsman as a "mafiatype of operation", and the arrest is seen by some as striking a blow at provinces' traditional power structures.
"It is significant in the sense that a well known political personality has been caught for alleged corruption, it gives the impression that the government is now very serious," said D. H. Pai Panandiker, head of Delhi think-tank the RPG Foundation.
The Reddy family are major figures in mining in India and have for years also held high government offices in Karnataka, the second largest producer of iron ore in the country.
The state's chief minister B. S. Yediyurappa, also implicated in the report, was forced to resign in July.
The Reddys wielded so much clout that their adopted hometown of Bellary in Karnataka became known as the "Republic of Bellary". From there they sat on lucrative mining concessions and helped the BJP win control of the state.
The case is embarrassing for the right wing BJP, which has aggressively gone after the federal government on corruption issues.
"Naturally, the party is worried. We only hope and pray that Mr Reddy will come out clean and he would be in position to convince the court that he has not committed anything wrong," Dhananjay Kumar, a senior BJP leader told a television news channel.