NA 73 Bhakkar-I / NA-73 Pakistan
NA 73 is a constituency for the seat of Pakistan's National Assembly from Bhakkar District. Bhakkar is situated in the west of Punjab Province bordering with Khyber Pakhtunkhwa Province. Bhakkar has 2 seats in National Assembly of Pakistan which are NA-73 and NA-74.
Major towns of this constituency include Kallur Kot and Darya Khan Tehsils.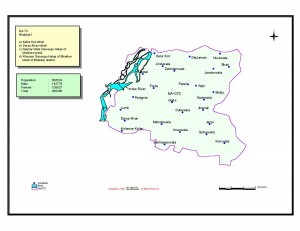 NA 73 Bhakkar-I Important Localities & Areas
Kalur Kot
Ghulaman
Nurewala
Bhari
Jandonwala
Datonanwala
Jinduwala
Majbal
Tinda
Fazal
Retri
Gada
Panjgran
Godewala
Bhitty
Lundi
Dullewala
Jhamat
Darya Khan
Kohawar Kalan
Mahotawala
Umarwala
Goherwala
Janju
Koruwala
Bakhtawarwala
NA 73 Bhakkar-I Town Committees/ Municipal Committees/ Qanungo Halqas/ Tehsils/ Patwar Circles
Kallur Kot Tehsil
Darya Khan Tehsil
Gauhar Wala Qanungo Halqa of Mankera Tehsil
Khansar Qanungo Halqa of Bhakkar Tehsil of Bhakkar District
NA 73 Bhakkar-I Population Statistics
Population-506541
Male -142779
Female-126527
Total-269306