General Rashid Mahmood
General Rashid Mahmood is appointed as Chairman Joint Chief of Staff Committee of Pakistan Army by Prime Minister Nawaz Sharif on 27 November 2013. It is believed that he is very close to Sharif family and his appointment is part of Nawaz Sharif's efforts to enhance his hold on the Army. General Rashid Mahmood is very close to PM and his daughter Maryam Nawaz.
General Rashid Mahmood was born on …. He got commission in Pakistan Army in 1975 in Baloch Regiment. Rashad Mehmood is known as diehard Rajput and typical Lahoria who has great appetite for Lahori Cuisine. He held the posts of Platoon Commander, Pakistan Military Academy, Brigade Major Infantry Brigade and instructor at Command and Staff College.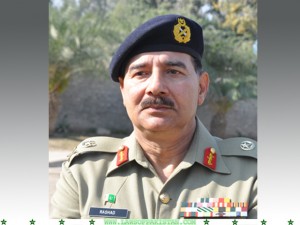 Rashed Mehmood also remained Chief of Staff Bahawalpur Corps and Military Secretary to the President Rafiq Tarrar. Rashad Mehmood has been conferred with Hilal-i-Imtiaz.
General Rashid Mahmood Profile
Date of Birth: 29 November
Belongs to: Lahore
Cast: Rajput
Year of Service: 1975
Rank: General